CODATA Obituaries
CODATA was established in 1966.  Here we honour some of the distinguished scientists to have contributed great time and effort to CODATA's activities and who have recently passed away.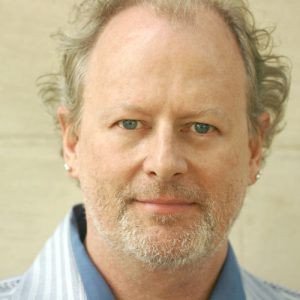 With heavy hearts, we relay the shocking, sad news shared by Rensselaer Polytechnic Institute (RPI) on Sunday: Dr. Peter Fox died on March 27, 2021.
The Earth and space science informatics community, and the wider data community, has lost a titan. We want to express our condolences to his partner, Erica Veil, his family, and his colleagues at RPI Tetherless World Constellation (TWC) including his current and past research group members and all of his collaborators.
Peter touched many lives. In his passing, we all have lost a friend, mentor, and great leader. We know this short tribute covers just a fraction of Peter's impact. A Kudoboard memorial has been set up to capture all of our memories from around the world and develop a deeper understanding of the legacy that Peter leaves.
Peter was known for convening the community. This message is shared by the AGU Earth and Space Science Informatics (AGU ESSI) section, the EGU Earth and Space Science Informatics division (EGU ESSI), the Earth Science Information Partners (ESIP), and the Australian Earth and Environmental Science Information Partners (E2SIP), the Geological Society of America Geoinformatics and Data Science division, the Research Data Alliance (RDA), and CODATA, all organizations that Peter founded or championed during his incredible career.  In 2012, when he received the Martha Maiden Lifetime achievement award from ESIP, which honored his demonstrated leadership, dedication, and collaborative spirit in advancing the field of Earth Science information Peter said, "Your opinion of me is none of my business … rather I really care  about what we've done and how we've done it as that is the most important thing." Read more…
David Abir, was elected CODATA President at the 1990 General Assembly in Columbus, Ohio, USA. He served as a President for four years. He was an aeronautical engineer with special interest in properties of engineering materials and fluid dynamics.
'During his Presidency,' observes John Rumble, former President of CODATA, 'Abir worked assiduously to ensure inclusiveness for all CODATA members and preparing CODATA to be a key participant in the emerging global information and connectivity revolution.'  Read more…
Fedor Kuznetsov was a long-standing and committed servant of CODATA (ICSU Committee on Data for Science and Technology): he made a substantial contribution to CODATA and to international scientific collaboration around data issues.
Fedor was a world-class scientist, respected internationally for his scientific and technical contributions. His abilities as an administrator and successful Director of the Nikolaev Institute of Inorganic Chemistry (NIIC), Novosibirsk, led this institute to achieve world-wide renown. He played important roles in the business of the Russian Academy of Sciences, and also in the Siberian Branch of Russian Academy of Sciences.  
Read more…