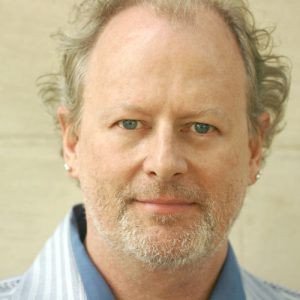 With heavy hearts, we relay the shocking, sad news shared by Rensselaer Polytechnic Institute (RPI) on Sunday: Dr. Peter Fox died on March 27, 2021.
The Earth and space science informatics community, and the wider data community, has lost a titan. We want to express our condolences to his partner, Erica Veil, his family, and his colleagues at RPI Tetherless World Constellation (TWC) including his current and past research group members and all of his collaborators.
Peter touched many lives. In his passing, we all have lost a friend, mentor, and great leader. We know this short tribute covers just a fraction of Peter's impact. A Kudoboard memorial has been set up to capture all of our memories from around the world and develop a deeper understanding of the legacy that Peter leaves.
Peter was known for convening the community. This message is shared by the AGU Earth and Space Science Informatics (AGU ESSI) section, the EGU Earth and Space Science Informatics division (EGU ESSI), the Earth Science Information Partners (ESIP), and the Australian Earth and Environmental Science Information Partners (E2SIP), the Geological Society of America Geoinformatics and Data Science division, the Research Data Alliance (RDA), and CODATA, all organizations that Peter founded or championed during his incredible career.  In 2012, when he received the Martha Maiden Lifetime achievement award from ESIP, which honored his demonstrated leadership, dedication, and collaborative spirit in advancing the field of Earth Science information Peter said, "Your opinion of me is none of my business … rather I really care  about what we've done and how we've done it as that is the most important thing."
As we grapple with the news of the loss of our dear friend, the international data science community comes together to collectively remember him. Peter made significant contributions to the Earth and space science informatics community. From 1991 to 2008, Fox was at the High Altitude Observatory (HAO) of NCAR in Boulder, Colorado, as Scientist until 1995, and Chief Computational Scientist from 1995 to 2008. As a Tetherless World Constellation senior chair and professor of Earth and Environmental Science, Computer Science and Cognitive Science and director of the Information Technology and Web Science Program at RPI, Peter made significant contributions to both domain science and informatics as he and his group supported distributed scientific repositories and addressed "the full life-cycle of data and information within specific science and engineering disciplines as well as among disciplines (Source:Wikipedia)."
Helen Glaves, President of EGU said, "There are no words and so many words all at once. We are deeply saddened and shocked by the passing of Dr. Peter Fox. He was a pillar of the informatics community, and pivotal in establishing the ESSI Division of EGU. In 2012 this contribution was recognised by his peers when Peter received the Ian McHarg Medal for his role in establishing informatics as a genuine discipline within the Earth Sciences. We are grateful for the legacy that Peter Fox leaves and starting with this collaborative remembrance, we are carrying his generous, collaborative spirit forward."
In the United States, Peter partnered with NASA, NOAA, USGS, and the US Global Change Research Program. Dr. Rahul Ramachandran, Project Manager and Senior Scientist, NASA said "Peter's contributions to the NASA Earth Science Data community have been immense. His research in Informatics and Data Science has had a lasting impact in defining the direction of science data and information system evolution. But more importantly, he was genuinely selfless in sharing his knowledge and touched so many lives. He taught so many of us to be good researchers, gracious colleagues, supportive mentors, and above all, to be generous human beings."
Peter began participating in ESIP in 2005 and in 2007, he founded ESIP's Semantic Web cluster, now the Semantic Technology Committee, to bring experts from around the world together around Earth science semantic technology.  Peter was instrumental in the formation of AGU ESSI and EGU ESSI. Peter served as ESIP's president from 2014-2016, during a pivotal period of transition. He continued his involvement recently, when he supported the US-Australian discussions on forming the Earth and Environmental Science Information Partners, E2SIP. Peter felt strongly that his fellow Australians really needed to combine with equivalent efforts in ESIP and ASAP to maximise impact from both continents and avoid reinventing the wheel separately from the rest of the world.
Peter was a treasured member of the first Research Data Alliance (RDA) Technical Advisory Board (TAB) from 2013 to 2016 and was instrumental in setting up and driving the RDA in its early years. Even when he finished his term on TAB, Dr. Fox continued to be involved in RDA groups and the community. In his keynote speech entitled "Can it get any more important than this?", during the Opening Plenary session of the RDA Launch, 18 March 2013 in Goteborg, Sweden, Dr. Fox had many golden nuggets to impart to the audience, including "Work as if you have already succeeded. Data needs to be a first class citizen, an object of conversation." He argued for a focus on cultural activity of standards adoption as well as technical activity of standards creation. He characterised the Research Data Alliance as a socio-technical system. "These have best practices which we [RDA] should be following. It is not only about the data, it is about people, and the alliance." No truer words were ever spoken about RDA.
Peter's intellectual influence has been felt in a number of ways in CODATA Task Groups and activities.  The current flagship initiative 'Making Data Work for Cross-Domain Grand Challenges' has roots in many places, including discussions with Peter on how to better address issues of interoperability, how to draw lessons from informatics work in many domains (including the Earth sciences), and how to engage more effectively with some of the International Scientific Unions that make up the ISC (International Science Council) community.  Indeed, within the International Union of Geophysics and Geodesy, Peter was instrumental in establishing the Commission for Data and Information and was its first Chair.  Peter served on two successive strategic planning exercises for ICSU (one of ISC's predecessor organisations), the Strategic Committee on Information and Data (2008) and the Strategic Coordinating Committee on Information and Data (2011). The first of these led directly to the creation of the World Data System as an international programme, building on the previous World Data Centres and the Federation of Astronomical and Geophysical Data analysis Services.
Peter was a pioneer leading the Earth science community in acknowledging the scientific contributions of informatics. This leadership was recognized during 2018 when Peter became AGU ESSI's first AGU Fellow. He was also recognized during 2018 by AAAS as an elected Fellow in recognition of his extraordinary achievements in advancing science.
Recently, Peter was the Editor in Chief of Earth and Space Science. He felt that this journal had a pivotal role to play in the community.  The journal scope spans all of the Earth, planetary and space sciences, and the journal notably welcomes papers presenting key data sets, observations, methods, instruments, sensors, and algorithms showing their value and application. By giving a place for important informatics and technical contributions, he furthered the value of scientific datasets and observations. The editors of the journal were personally selected to ensure "usefulness of publications over traditional metrics."  He valued everyone's contribution. Just last week he authored a thank you from all of the journal editors to all the reviewers for 2020. AGU Executive Vice President Brooks Hanson noted that also, "Peter freely and eagerly shared his advice, knowledge, inspiration, and leadership broadly with all the other AGU editors and staff, and beyond.  He wanted the journal to make a difference in science, and to move us forward faster. In one of our last conversations, he said how much he loved being an editor for these reasons."
An outstanding mentor, Peter encouraged his students to take leadership roles – all three of the current student representatives to the GSA Geoinformatics and Data Sciences Division governance team are Peter's students. Peter did not limit his guidance to students. Denise Hills (ESIP Vice President, AGU ESSI Immediate Past President, GSA GIDS Past Chair) expressed her experience with his mentorship as, "Peter was kind, generous, and supportive yet didn't take any nonsense from anyone about anything. This includes any nonsense you may have believed about yourself. He has believed in me when I did not, and more amazing to me – convinced me to believe in myself. My professional and personal life would look very different, and very much less enriched, without his influence."
Peter's mentorship extended far and wide, Dr. Chris Mattman, NASA JPL echoed the importance of Peter's mentorship saying, "I first came to know Peter Fox during a time in which he was running four or five concurrent large National Science Foundation projects. For any one person to run two concurrently is a feat but that was Peter. I was introduced to him by my mentor Rob Raskin and came to be immediately impressed with Peter's humility, intelligence and quick wit. We collaborated for over a decade and I consider him a mentor and a dear friend. I will miss him greatly, as will the world."
Former ESIP Executive Director from 2010-2014, Carol Meyer summed it up well when she said, "Peter Fox was a brilliant man, one who had clarity about everything that had his attention. Peter was exceptional in every sense of the word – intelligent, compassionate, talented, thoughtful, generous, stylish and funny. The world is a better place because of his contributions."
Please share your Peter Fox stories through the Kudoboard. More will be planned to remember Peter at upcoming meetings and conferences.
Acknowledgement and Contacts for groups
This post was collaboratively written by Erin Robinson (Metadata Game Changers, Past ESIP Executive Director), Ken Casey (NOAA, ESIP President), Jeff de La Beaujardière (NCAR, AGU ESSI President), Helen Glaves (EGU President), Hilary Hanahoe (RDA Secretary General), Brooks Hanson (AGU Exec. VP of Science), Denise Hills (ESIP Vice President), Simon Hodson (CODATA Executive Director), Danie Kinkade (WHOI/BCO-DMO, AGU ESSI President-Elect), Jens Klump (CSIRO, EGU ESSI Chair), Carol Meyer (US Chess Federation, Past ESIP Executive Director), Rahul Ramachandran (NASA IMPACT), Kenneth Rubin (GSA GIDS President), Susan Shingledecker (ESIP Executive Director), Shelley Stall (AGU Sr. Director, Data Leadership) and many others.
If you contributed and are missing please email Erin Robinson (erin@metadatagamechangers.com).
We are grateful for the truly global collaboration across the following organizations:
The American Geophysical Union (AGU)
AGU Earth and Space Science Informatics Section (ESSI)
CODATA
The Earth Science Information Partners (ESIP)
The European Geosciences Union (EGU)
EGU Earth and Space Science Informatics Division (ESSI)
The Earth and Environmental Science Information Partners (E2SIP)
Geological Society of America Geoinformatics and Data Science Division (GIDS)
The Research Data Alliance (RDA)
The text is freely available for anyone or organization in the Earth science informatics community to use as they remember Dr. Peter Fox.