An Institutional Member is an international organization, an academic institution, a governmental agency, a research institution, or a commercial organization having an interest in scientific data and a desire to work with CODATA in support of CODATA's mission (CODATA Constitution, Statute 3.1.b).
View/download the Institutional Member Memorandum of Understanding template and appendix.
Current Members

Baohe DataCODATA Delegate: Tony Liu, Chairman of Baohe Data Inc.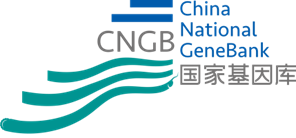 China National GeneBank (CNGB)
CODATA Delegate: Ren Wang, Director and Senior Vice President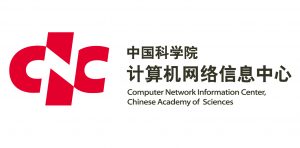 Computer Network Information Center of the Chinese Academy of Sciences (CNIC)
CODATA Delegate: Lianglin Hu, Director of National Basic Science Data Center, Professor and Deputy Director of the Big Data Department of CNIC
CODATA Delegate: Varsha Khodiyar, Data Curation Manager
Dues and Membership Benefits of Institutional Members of CODATA
Shared challenges and interests in the advancement of data science, data skills and infrastructures create grounds for collaboration and engagement.  CODATA invites commercial and not-for-profit organizations with an interest in data science to collaborate and to support our mission.
Membership dues are paid annually in Euros and are determined in relation to the size of the organization (based on staff or turnover) but can be negotiated.
| | | | |
| --- | --- | --- | --- |
|  Membership Class | Staff | Turnover | Suggested Dues (EUR) |
|  A: Micro | <10 | |  500 |
|  B: Small | 10-50 | | 1000 |
|  C: Medium | 50-250 | | 2000 |
|  D: Large | 250-1000 | | 5000 |
|  E: Very Large | >1000 | | 10,000 |
The major benefits of membership are derived from collaboration; engagement with the expert CODATA community; participation in Task Groups, workshops and conferences; and contribution to the direction of the CODATA mission and strategy.  Other benefits are granted in relation to the generosity of the membership dues.
Membership Class
Specific Benefits
 A: Micro

Institutional Membership with voting rights in accordance with the CODATA constitution
Information about the organization, logo and links on the CODATA website under Supporting Organisations

Facility to propose and co-chair CODATA Task Groups (subject to approval from the General Assembly)

 B: Small

Institutional Membership with voting rights in accordance with the CODATA constitution
Information about the organization, logo and links on the CODATA website under Supporting Organisations

Facility to propose and co-chair CODATA Task Groups (subject to approval from the General Assembly)

 C: Medium

Institutional Membership with voting rights in accordance with the CODATA constitution
Information about the organization, logo and links on the CODATA website under Supporting Organisations

Facility to propose and co-chair CODATA Task Groups (subject to approval from the General Assembly)

One complimentary registration at the next applicable CODATA conference

 D: Large

Institutional Membership with voting rights in accordance with the CODATA constitution
Information about the organization, logo and links on the CODATA website under Supporting Organisations

Facility to propose and co-chair CODATA Task Groups (subject to approval from the General Assembly)

Two complimentary registrations at the next applicable CODATA conference
Social media mentions and blog post on data activities.

 E: Very Large

Institutional Membership with voting rights in accordance with the CODATA constitution
Information about the organization, logo and links on the CODATA website under Supporting Organisations

Facility to propose and co-chair CODATA Task Groups (subject to approval from the General Assembly)

Two complimentary registrations at the next applicable CODATA conference (currently International Data Week 2018, 22-26 October, Gaborone, Botswana)
Social media mentions and blog post on data activities.
Bespoke mentions and blog posts relating to e.g. support for fellowships, bursaries for participation in CODATA activities