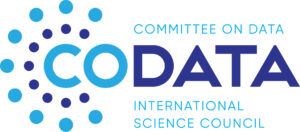 The next CODATA General Assembly which will take place on 27-28 October, 2023 in Salzburg, Austria, following the International Data Week 2023  and will take place at the same venue as IDW2023 (Salzburg Congress).
Refer to this letter from the CODATA President Barend Mons convening the General Assembly 2023.
Registration for the General Assembly 2023 for both Delegates and Observers is now open. 
To attend the GA onsite the registration form is to be completed by 22 September, or no later than 13 October for virtual attendance. 
Onsite participation in the General Assembly (as well as in the IDW 2023) is strongly encouraged. While there will be a possibility to join the General Assembly online if a delegate is unable to travel, please keep in mind that virtual participation would not allow for a full engagement in discussions and/or networking with colleagues.
Outline of Agenda for this year's General Assembly is below and can also be downloaded here:
Friday 27 October 2023

09:00-09:15

Welcome, convene.  Approval of agenda.  

09:15-10:00

CODATA Strategic Plan 2023-27

Overview

Approval by the GA

(formal vote)

10:00-11:00

Reports from key CODATA initiatives: Projects, Committees

WorldFAIR and WorldFAIR+

FAIR Connect

11:00-11:30

Break

11:30-12:30

Continued: Reports from key CODATA initiatives: Projects, Committees

Global Open Science Cloud Initiative

International Data Policy Committee

Data Schools

Approval by the GA (acclamation)

12:30-13:30

Lunch

13:30-15:00

Elections – hustings

VP hustings 

President hustings 

15:00-15:30

Break

15:30-16:30

Task Group presentations

16:30-17:30

Presentation – details TBC

17:30

Close of Day 1

Saturday 28 October 2023

09:00-09:30

Financial reporting 

Approval of the financial report (acclamation)

09:30-09:45

Selection of Task Groups 2023-25

(formal vote)

 

09:45-10:10

Elections

(formal vote)

Election of President 2023-27 

Election of Vice-Presidents, 2023-27 

10:10-10:30

Break 

10:30-10:45

Report on formal vote results 

10:45-12:00

Elections continued

(formal vote) 

Option: 2nd round election of Vice-Presidents, 2023-27

Option: Report on results

Election of Executive Committee members, 2023-25 

Report on results

12:00-12:15

Establishing a new Nominating Committee (approval by acclamation) 

12:15-13:00

Lunch

13:00-13:15

Presentation of new leads for CODATA Connect

13:15-14:15

Membership session

National Committees Forum presentation 

New Committees 

National Offices

14:15-14:30

Break 

14:30-15:00

Membership session continued

15:00-15:30

Address by the outgoing and incoming CODATA Presidents

15:30-15:35

Votes of thanks to outgoing Officers, ExComm and others

15:35

Close of CODATA General Assembly

 

 
The call for nominations of candidates for CODATA elections 2023 as well as to the call for Task Groups 2023-25, and related procedures was published before 27 April 2023 with a deadline of 27 June 2023 for the nominations and Task Group proposals, inline with the terms set by the CODATA constitution.
By 1 September 2023 the voting delegates will receive a balanced electoral slate prepared by the Nominating Committee and recommendations of the CODATA Executive Committee on the proposals for Task Groups. The above listed agenda and other additional documentation/information relevant to the General Assembly will be shared with the delegates in due course as well.