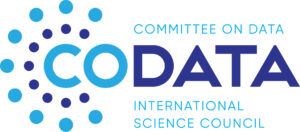 The next CODATA General Assembly which will take place on 27-28 October, 2023 in Salzburg, Austria, following the International Data Week 2023.
Refer to this letter from the CODATA President Barend Mons convening the General Assembly 2023.
The listing below highlights key topics that will be on the agenda for this year's General Assembly:
Election of Executive Committee members, 2023-25 and election of President and Vice-Presidents, 2023-27;
Establishing a new Nominating Committee;
Selection of Task Groups 2023-25;
Review of CODATA strategy 2023-27;
Reports by CODATA projects, Task and Working Groups, National Committees, Committees;
Appointment of new leads for CODATA Connect;
Financial reporting.
And finally, the General Assembly will provide an opportunity for discussions on recent developments and CODATA activities as well as for networking.
The call for nominations of candidates for CODATA elections 2023 as well as to the call for Task Groups 2023-25, and related procedures, will be published by 27 April 2023. Deadline for the nominations and Task Group proposals will be 27 June 2023, inline with the terms set by the CODATA constitution.
By 1 September 2023 the voting delegates will receive a balanced electoral slate prepared by the Nominating Committee and recommendations of the CODATA Executive Committee on the proposals for Task Groups.
Onsite participation in the General Assembly (as well as in the IDW 2023) is strongly encouraged. While there will be a possibility to join the General Assembly online if a delegate is unable to travel, please keep in mind that virtual participation would not allow for a full engagement in discussions and/or networking with colleagues.
An agenda and any additional documentation/information relevant to the General Assembly will be shared with the delegates in due course.