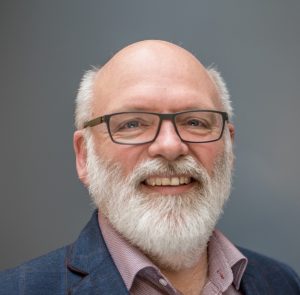 The CODATA Officers and Executive Committee are delighted to announce that Mark Leggott has been appointed as the new chair of the International Data Policy Committee (IDPC).
Mark (ORCID: https://orcid.org/0000-0003-1392-7799) is Executive Director of Research Data Canada and Co-Chair of RDA Council.  He is also the Director of CANARIE's RDM funding program, which funds the development of research infrastructure with a focus on FAIR, and national/international interoperability. Prior to RDC, Mark was a senior administrator at a number of Canadian universities, and involved in open source projects that continue to play a role in digital access and preservation. Mark provides a Secretariat function for the Canadian National Committee for CODATA, sits on a number of national and international committees with a focus on RDM, and participates in standards development efforts, including an ISO technical sub-committee reviewing the Research Activity ID (RaID).
This appointment marks a notable opportunity to enact some of the objectives and aims of the Data Together declaration and ensure a rich and increasingly coordinated cooperation between CODATA, GO FAIR, RDA and WDS.
Important themes of data policy on which the IDPC will focus in the next period are likely to include:
About the CODATA International Data Policy Committee
The CODATA IDPC is an international expert body that:
takes a leadership role in developing and advancing CODATA's Open Research Data agenda at a national and international level, in support of the organization's strategy;

encourages the adoption and implementation of open data policies, particularly in the context of international collaborative research programmes sponsored by the International Science Council; and

provides expert advice to the CODATA leadership, members and partners on the development, adoption, and implementation of data policies and related activities.
More specifically, there are generally four sources of IDPC activities.
IDPC-generated projects.

IDPC members bring forward policies or policy issues for consideration by the Committee. DPC members contributed to

Open Science for a Global Transformation

,

a CODATA-coordinated submission to the UNESCO Open Science Consultation

.  Another recent example was the Research Data Policy Workshop held in September 2019 and the resulting

Beijing Declaration

. IDCP members also initiate projects or subgroups on particular issues (including e.g. 'data diplomacy', 'data policy training' and more) and organise sessions at International Data Week, CODATA and other conferences.

Policy support of CODATA initiatives and programs.

The IDPC acts in support of data policy activities of CODATA Task Groups and Strategic Initiatives. A major CODATA activity that is now being organized is the Decadal Programme that is focused on data interoperability issues in several cross-domain "grand challenges"' See the

CODATA website

for a description of Strategic Initiatives and Task Groups.

External requests for advice or projects.

CODATA is frequently contacted by other organizations for various activities and projects, and often draws on the IDPC as a network of expertise for these activities. There has been a series of externally generated and funded reviews and reports that CODATA has been asked to undertake. The IDPC membership often acts as a source of expertise for such work.  See

the impressive list of reports since 2015

. 

Response, advice, and targeted participation with the CODATA – University of Arizona Center of Excellence in Data for Society (CEDS).

After a year of work, the Center is now being formed under the leadership of Mercury Fox, an IDPC member (ex officio). CEDS is pursuing many projects in the data policy arena and the IDPC will be asked to respond to and advise on many of them.