DAR – Past Achievements
Achievements 2015
RDA Data Rescue Interest Group
In June 2015, the CODATA Data at Risk Task Group became affiliated to the Research Data Alliance, through the formation of an RDA Interest Group for 'Data Rescue'.  This expansion and collaboration increases the range of activity of the Data at Risk Task Group.
Data Rescue involves two strands of data management:
the recovery and digitization of analogue data – those too historic to have been born-digital – and;
adding essential value to archives of (mostly early) electronic ones – metadata, format information, access.
Read more:
Article: When are Old Data New Data? in GeoResJ 
by Elizabeth Griffin, chair of the CODATA Data at Risk Task Group.
Abstract: What is the value of 'old' data when much more sophisticated data are being acquired today in huge quantities with modern equipment and served up in ready-to-use form? Why the hype over delving into the past, when the observers were undoubtedly less well informed than they are today? What can such old records possibly teach us that we don't already know better from modern electronic data and today's sophisticated experiments? As this paper demonstrates, the answers to those questions lie in the critical scientific advantages of the long-term date-stamps which only historical data carry.
Citation: R. Elizabeth Griffin, the CODATA Task Group 'Data At Risk' (DAR-TG), When are Old Data New Data?, GeoResJ, Volume 6, June 2015, Pages 92-97, ISSN 2214-2428, http://dx.doi.org/10.1016/j.grj.2015.02.004
Presentation at the International Data Rescue Award in the Geosciences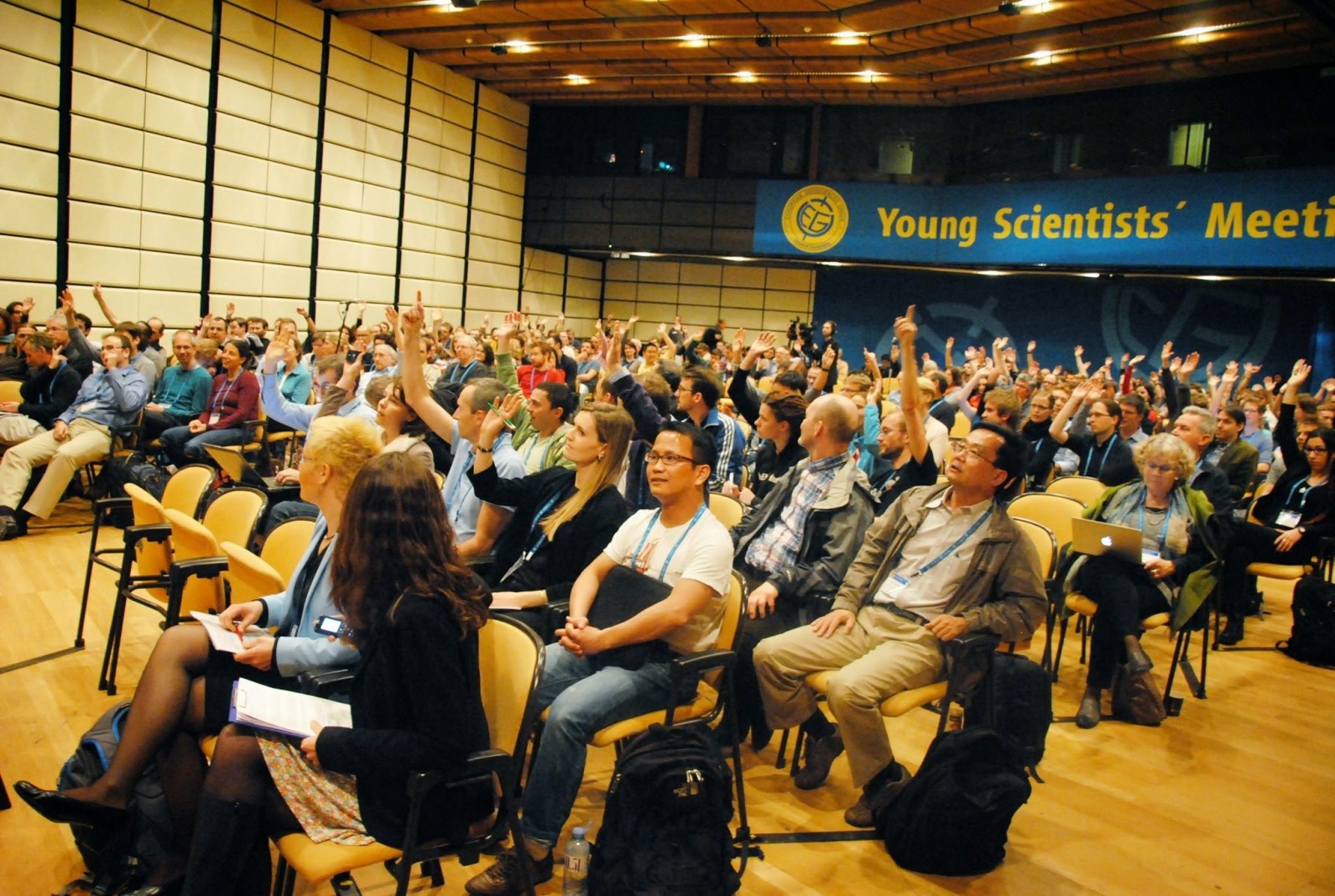 The annual meeting of the European Geosciences Union (EGU), held in last April in Vienna, gave the International Data Rescue Award in the Geosciences for the best project that describes the 'rescue' of heritage data in the context of the geosciences. This international mark of recognition is organised every two years by climate scientists at Elsevier (New York) and IEDA. 
Opening the ceremony, Dr Elizabeth Griffin (Chair, DAR-TG) explained and illustrated the considerable scientific importance of recovering scientific information that was recorded before the electronic age, and what CODATA (through its TG) was attempting to do towards stimulating many more data recovery efforts.
Achievements 2014
In February 2014, The Data at Risk TG went to India to lead a Panel Discussion at the conference on Digital Preservation and Development of Trusted Digital Repositories held in New Delhi. This event was organized jointly by the UK-based Alliance for Permanent Access and the Indian Centre of Excellence for Digital Preservation. The Panel offered answers to pre-set questions, and took more from the floor, on themes that challenged the TG's declared need for recovering and digitizing historic data, and its assumptions that projects so geared would be conducted successfully.
Achievements 2013
DAR-TG was awarded competitively a 2-hour Panel Discussion at Digital Heritage 2013 (Marseille, October 2013) entitled 'A Joint Heritage: where science and culture meet'. The invited Panellists represented a broad span of specialities: bio- diversity at the Berlin Botanical Museum, metadata and library science at the University of North Carolina, watershed and estuary stewardship with IEDRO and Citizen Science, digital humanities at London University, digital philology and classics at the University of Oxford, astrophysics research at Canada's Dominion Astrophysical Observatory and at the Royal Observatory of Belgium, and climate research (also engaging citizen science) at the UK Met Office.