CODATA Virtual General Assembly, 25 June 2020
CODATA convened a Virtual General Assembly on 25 June 2020 at 11:00-13:00 UTC.
Presentations and Supporting Documents
Recording
The recording of the VGA is available from the CODATA Vimeo channel and below

CODATA – Virtual General Assembly from Asha CODATA on Vimeo.
The primary purpose of the VGA was to conclude the membership vote on the Executive Committee's recommendation that the full, in person General Assembly, which had been scheduled for 24 October 2020, be postponed to November 2021 to take place alongside International Data Week in Seoul, Republic of Korea, 8-11 November 2021.
Voting was conducted using the Election Runner tool, both prior to and during the VGA with the poll closing at 12:00 UTC.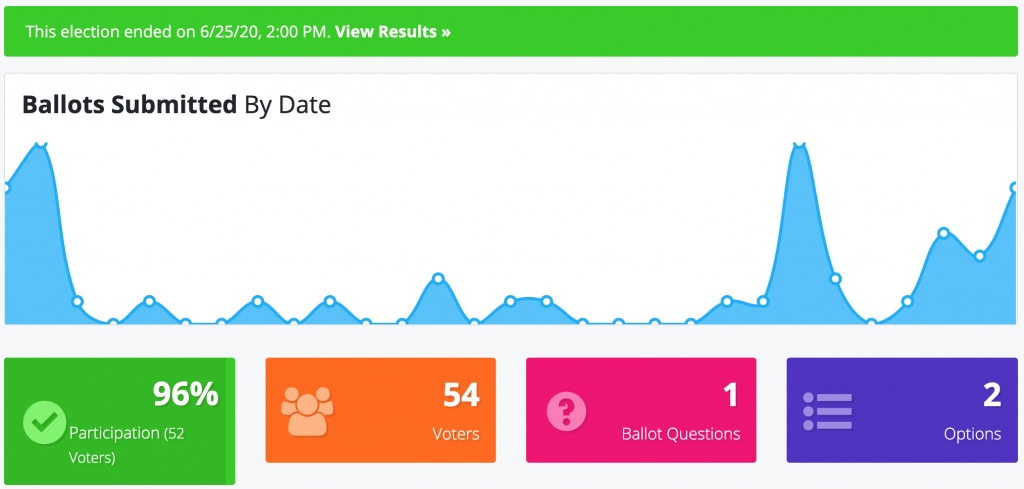 52 of 54 delegates cast their vote before the poll closed (96%).
The result was unanimous approval of the recommendation to postpone the General Assembly and to approve the necessary extensions to terms (for Executive Committee members, Officers and Task Groups) concomitant to that extension.