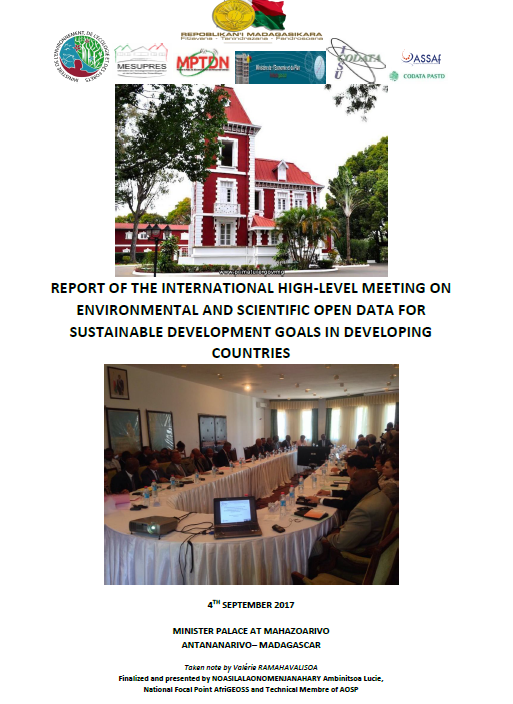 From 4-8 September 2017, the African Open Science Platform Project (in collaboration with CODATA and with the Madagascar Ministries of Environment, Ecology and Forests; of Higher Education and Research; of Posts, Telecommunications and Digital Development; and of the Economy and Planning) organised a series of workshops and meetings in Antananarivo, Madagascar. 
 

These included, on Monday 4 September, a High-level Meeting on Environmental and Scientific Open Data for Sustainable Development Goals in Developing Countries, hosted at the Prime Minister's Residence and attended by 11 Ministers from the Madagascar government.  

 

The report of this meeting – prepared by NOASILALAONOMENJANAHARY Ambinitsoa Lucie, National Focal Point of AfriGEOSS and Member of the AOSP Technical Advisory Board – 

is now available here.