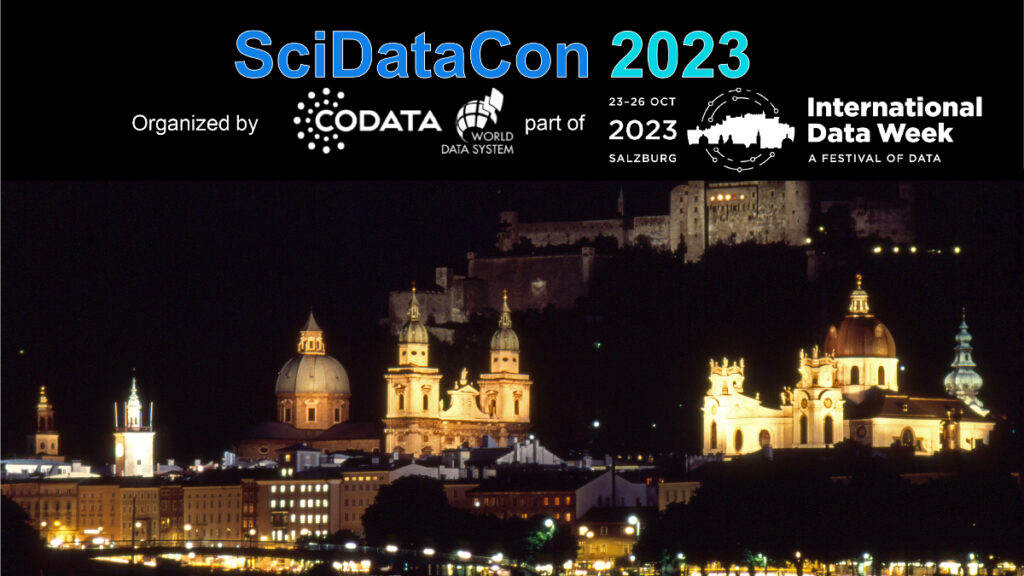 Register now for the information webinar on SciDataCon and International Data Week: https://us02web.zoom.us/meeting/register/tZAtcu2qrT0tE9a4WA9_TesoHU2Owo-oCnbQ
Are you interested in learning more about SciDataCon, the international conference on data for research and innovation, which will be taking place as an integral part of International Data Week 2023: A Festival of Data, Salzburg, Austria, 23-26 October 2023?
If so, you won't want to miss our upcoming informational webinar on 14 April 2023, featuring Simon Hodson of CODATA and Meredith Goins of World Data System. They will share their insights on the theme, topics, and submission process of SciDataCon 2023, as well as answer your questions and help you understand the scope of the event and the opportunities it offers.
This webinar is free and open to all members of the CODATA and World Data System communities and beyond.  Don't miss this opportunity to get involved in one of the most exciting events in the fields of data science and data stewardship. Register now and join us on 14 April 2023 at 12:00 UTC for this informative and engaging webinar!