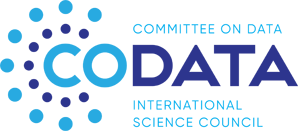 CODATA, with many partners, is convening an introduction event for the Global Open Science Cloud (GOSC) Initiative: 'Introduction and Launch of Case Studies and Working Groups'.
The event will take place from 10:00-12:00 UTC on 28 June.  Please register at https://attendee.gotowebinar.com/register/7770943980079509771
Further information is available from the CODATA website and in the document 'GOSC 'Introduction and Launch of Case Studies and Working Groups': Objectives and Agenda.  The document also provides initial descriptions of the proposed Working Groups and Case Studies as well as an outline of next steps, how we envisage these activities progressing, and the timescales for the first two years of activity.
We invite participation in the Working Groups and Case Studies: please contact info@codata.org to express your interest in joining a given WG or Case Study.  In particular we are keen to identify colleagues who would be interested in taking on co-chair roles.  A number of colleagues have indicated their interest in participating and we intend to share that information before the event on 28 June.
The descriptions of the WGs and Case Studies are indicative.  Participants will have the opportunity to influence the direction and focus of the activities.  This is particularly true of the WGs where the first task will be to focus activities towards tangible outputs, in response to the broad theme and the questions suggested.  There is also a mechanism for proposing additional Case Studies.
We look forward to your participation on 28 June and invite your contribution to help shape this initiative and its outputs to encourage cooperation among Open Science Cloud initiatives globally.