Plenary Session 2: Convergence for Global Open Science Infrastructures
Nov. 30, 2020, 11:00-12:00 (UTC)
Transformations in research practices associated with the digital revolution have led to the rapid development of research infrastructures to support particular programmes and domains. Increasingly research funders and science systems are investing in national or regional Open Science Clouds or Platforms, in data or science commons. There are a number of drivers for such initiatives, including to erode barriers between disciplines and increasing cross-domain collaboration and interoperability; to facilitate more effective embedding of good practices and analysis at scale; and, to achieve greater return on investment. In this high level session we will hear from a number of key protagonists in these developments who will explore the opportunities for cooperation and convergence between national and regional Open Science Infrastructures.
Speakers and abstracts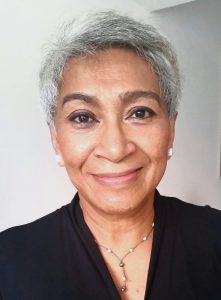 Mazlan Othman
Mazlan Othman is Director of the International Science Council's Regional Office for Asia and the Pacific. Malaysia's first astrophysicist, Mazlan has a history of working in the advancement of science and a distinguished career which includes Director of the United Nations Office for Outer Space Affairs from 1999 – 2002, and 2007 – 2013, and founding Director General of ANGKASA, the Malaysian National Space Agency from 2002-2007. She took up the ICSU ROAP Director role in September 2017. Mazlan studied Physics at the University of Otago, Dunedin on a Colombo Plan Scholarship where she also took her Ph.D. in Astrophysics. Mazlan was the first woman awarded a doctorate from the Physics Department in the nearly 120 years since its founding.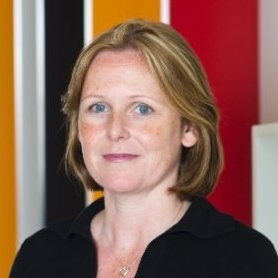 Rosie Hicks
Rosie Hicks is the Chief Executive Officer of the Australian Research Data Commons (ARDC). The ARDC is a transformational, sector-wide initiative enabled by the Australian Government's National Collaborative Research Infrastructure Strategy (NCRIS) to provide Australian researchers with competitive advantage through data. The ARDC's mission is to accelerate research and innovation by driving excellence in the creation, analysis and retention of high-quality data assets.
Rosie has expertise and extensive knowledge of the Australian research infrastructure sector, and leadership experience as the former CEO of the Australian National Fabrication Facility (ANFF). Her career, spanning Japan, UK and Australia, includes every aspect of scientific instrumentation from product development and technical marketing to the management of multi-user facilities, working in environments that cross academic and industry domains.
Abstract: The role of research infrastructure providers in driving the FAIR agenda
Global challenges require global solutions. The convergence of global research infrastructures is an imperative for supporting cross-disciplinary and cross-national collaborations to enhance research innovation. While recent discussions have demonstrated international commitment to driving convergence, the question remains as to the best path forward.
An important step is recognising the types of activities that can lead us towards convergence – the community-led 'bottom up' approach, and the provider-led 'top down' approach. As an Australian research infrastructure provider, the ARDC is positioned to advance interoperability by setting standards using the FAIR principles. This presentation will discuss how the ARDC Nectar Research Cloud, which operates on a federated model across multiple organisations and state jurisdictions, is tackling interoperability. In particular, it will consider the ARDC's Data Retention project as a catalyst for promoting the FAIR agenda by supporting nationally significant collections that adhere to standard metadata criteria.
Jianhui LI
Li Jianhui is the director of Science and Technology Cloud Department
at the Computer Network information Center (CNIC) of the Chinese Academy of Sciences (CAS), and a Professor at the University of Chinese Academy of Sciences (UCAS). He obtained Ph.D. degree on computer science from the Institute of Computing Technology of CAS in 2007. He spent over 15 years in the research of scientific data management, data-intensive computing and big data analysis. He led the design and development of CAS scientific data infrastructure and open data cloud. In 2016, he founded "China Scientific data", which is the first open access data journal for scientific data publication in China. Currently, he is leading the design, development and operation of CSTCloud (China Science and Technology Cloud), which is the national level open science platform. He also serves as the CODATA vice president and actively engage in open data and open science international cooperation.
Abstract: CSTCloud and its globalization strategy
After decades sustainably developing and operating the cyber-infrastructure of Chinese Academy of Sciences (CAS), CNIC started to design and develop a new converged infrastructure of network, computing and data, called the China Science and Technology Cloud(CSTCloud). CSTCloud aims to develop next-generation e-infrastructure for research to serve domestic science discovery and global science collaborations. CSTCloud is a national platform to provide scientists with efficient and integrated cloud solutions in the retrieval, access, use, transaction, delivery and other aspects of sharing information and relevant services. CSTCloud was launched to provide services at the end of 2019, which collected 400 shared science software and petabyte scale multidisciplinary open data with its computing capacity and cloud storage reaching over 315 PF and over 150 PB respectively. Priorities include (but are not limited to) one-stop and tailored services for scientists, advanced demonstrations driven by key research initiatives, open science practices, and multilateral collaboration and interoperability.
In order to enhance the international science cooperation and open science, CSTCloud has a plan to interconnect with regional, national open science infrastructures and platforms. An initiative, funded by CAS and endorsed by CODATA, will push CSTCloud to global interconnection with the alignment of data and resource sharing policies, the interoperable protocols, the security and transparent services. The international partnerships and global communication platform for trust will be the key issues for the consensus of global collaboration of open science clouds. We need to appeal the key actors to co-design, co-implement the interoperable framework of policies, principles, standards, protocols, and technical specifications.
Karel Luyben
Karel Luyben is Rector Magnificus Emeritus of the Delft University of Technology. He was Rector Magnificus of the Delft University of Technology from 2010 until 2018.
Before that he served as Dean of the Faculty of Applied Sciences for almost 12 years. In 1983 he was appointed full professor in Biochemical Engineering at the Delft University of Technology, and from there has gained experience in research, starting a SME, research leadership, leading European organisations like the European Federation of Biotechnology and CESAER.
He presently works on Open Science, through being a Board member of CESAER; Chairman of the Board of the Dutch Techcentre for Life Sciences; National Coordinator for Open Science in the Netherlands; Chairman of the Task Force Open Science of CESAER and chairman of the Executive Board of the European Open Science Cloud (EOSC).
Throughout his career he has provided consultation services to research organisations, industries and governments in the areas of Technology and Strategy & Policy.
Abstract for the session on Convergence for Global Open Science Infrastructures
European Open Science Cloud (EOSC) aims to federate existing and emerging research data infrastructures and initiatives and will drive the progressive implementation of a "Web of FAIR data" supporting across the whole of Europe the transition to a more effective research in the frame of Open Science.
Within the overarching principle of the centrality of research and researchers, EOSC will operate based on five further guiding principles:
Multi-stakeholderism – EOSC will succeed if and only if it follows a multi-stakeholder approach;
Openness – EOSC will ensure that research artefacts are 'as open as possible, as closed as necessary';
FAIR principles – EOSC will assemble research artefacts that are findable, accessible, interoperable and reusable;
Federation of infrastructures – EOSC will federate existing and upcoming research infrastructures (data- and e-infrastructures);
Machine-actionable – EOSC will strike the right balance between machines and people in delivering the services that will serve the needs of European scientists.
EOSC operates in a global ecosystem with the clear aim to promote the 'Open Science, Open Innovation and Open to the World' principle in its international activities. The international dimension of EOSC is framed by the (i) regulatory framework, the Acquis Communautaire, (ii) Open Science culture, as well as (iii) the existing infrastructures and initiatives of the EOSC proposed Partnership Agreement with European Union.
That said, EOSC will also enshrine a number of principles regarding international cooperation, with which potential partners should comply. While these rules and principles may be seen as a burden or an exclusionary tactic, in reality these ground rules enable a competitive, transparent Open Science ecosystem that enables quality science.
Robert J. Hanisch
Dr. Robert J. Hanisch is the Director of the Office of Data and Informatics, Material Measurement Laboratory, at the National Institute of Standards and Technology in Gaithersburg, Maryland. He is responsible for improving data management and analysis practices and helping to assure compliance with national directives on open data access.
Prior to coming to NIST in 2014, Dr. Hanisch was a Senior Scientist at the Space Telescope Science Institute, Baltimore, Maryland, and was the Director of the US Virtual Astronomical Observatory.
For more than twenty-five years Dr. Hanisch led efforts in the astronomy community to improve the accessibility and interoperability of data archives and catalogs.
Abstract
The US National Institute of Standards and Technology, in response to US government policies on open data, has implemented a public data repository that holds the research data supporting scientific publications by NIST staff (https://data.nist.gov/). This repository has been constructed with FAIR principles firmly in mind. There is a standard (and extensible) metadata schema for describing all data holdings that is queryable through an open applications programming interface. NIST staff upload data into the repository and a digital object identifier is automatically generated, which can also be inserted into the associated publication.  Metadata about datasets is exported in a JSON file and integrated into the US government-wide data index, https://data.gov/. A challenge we face, however, is that data from scientific instruments is often available only in vendor-proprietary formats. Working through the US Office of Science and Technology Policy, Subcommittee on Open Science, we aim to revise US procurement rules to require instrument vendors, as a condition of purchase by a federal agency, to provide options for delivering data in open, FAIR-compatible formats.
Tshiamo Motshegwa
Dr Tshiamo Motshegwa is an academic based at the Department of Computer Science, Faculty of Science at the University of Botswana where he is a lecturer and leads the High-Performance Computing and Data Science Research cluster and the University-Industry-Government cocreation Platform. He received a BEng 1:1 (Hons) in Computer Systems Engineering and a Ph.D. in Computer Science- both at the School of Mathematics, Computer Science and Engineering, City University Of London, UK.
He has had visiting fellowships at British Telecom Research & Innovation Labs (BTexact Technologies) at Intelligent Business Systems Group, Adastral Park Ipswich, UK. He has also had fellowships at the UNESCO International Center For Theoretical Physics (ICTP), Trieste Italy and internship at British Energy Plc, Lancashire, UK.
Dr Motshegwa serves on the Botswana Government's Ministry of Tertiary Education, Science and Technology (MOTE) task team for the Botswana Space Science strategy overarching developments and opportunities in space sciences and technologies. He is also seconded to the Ministry regarding the implementation of the Botswana National Digital Transformation Initiative that includes transforming  research, science , technology innovation ecosystems through cyberinfrastructure for digital revolution. He also serves institutionally on the University of Botswana 4IR Strategy, and ICT Strategy.
Dr Motshegwa is a member of the Botswana Square Kilometre Array & African Very Long Base Interferometer Network (AVN) Projects technical Committee, the Botswana Open Data Open Science (ODOS) committee and the Botswana-South Africa Joint Commission on Research, Science, Technology and Innovation.
Abstract: Developments in African Cyber-infrastructure to Support Open Science & Open Data; The African Open Science Platform (AOSP)
This talk highlights the development of a Pan African cyberinfrastructure to support advancement of the continent's science enterprise through open science and open data. Furthermore, the cyberinfrastructure will promote collaboration and support addressing higher level African priority areas and challenges through leveraging the medium of research, science, technology and innovation, and thereby contribute to African advancement and integration to help deliver on the African vision –  Agenda 2063 – The Africa We Want (AUCommission, Agenda 2063 – The Africa We Want, 2015).
To this end, a discussion of the African Open Science Platform (AOSP) (Mwelwa, Boulton, Wafula, & Loucoubar, 2020)  is given. AOSP pilot conducted an audit and provided frameworks to guide countries in the development of requisite policies, infrastructure, incentives and human capital to facilitate leveraging of open science and open data amidst the digital revolution – with all the challenges and opportunities presented.
Concretely AOSP will:
1.Develop a federated network of computational facilities and services, software tools and advice on policies and practices of research data management,
2.Develop Data Science and AI Institute spanning and embedded at African institutions,
3.Promote collaboration on African priority application programmes – ranging from health, biodiversity, disaster risk reduction, agriculture and open innovation resilient cities etc.,
4.Create a Network for Education and Skills in data and information,
5.Create a Network for Open Science Access and Dialogue. (Participants of African Open Science Platform Strategy Workshop, 2018)
African regional blocks also have initiatives aligned with AOSP – for example, the Southern African Development Community Cyberinfrastructure Framework – SADC CI (SADC, 2016) has been approved. It is currently supporting some regional projects (Bopape, et al., 2019) and was consulted in the AOSP pilot project.  The SADC CI facilitates a regional collaborative ecosystem for research, innovation and teaching by creating a shared commons for data, computational platforms and human capital development over a fabric of high speed connectivity afforded by National Education and Research networks (NRENs) (Motshegwa, Wright, Sithole, Ngolwe, & Morgan, 2018).
The development of these cyberinfrastructures provides a basis, bedrock and capacity for African participation and contribution to the wider global science enterprise and endeavour – this especially given ongoing and upcoming  projects of consequence in the continent such as the Square Kilometer Array (SKA), H3Africa -Human Heredity and Genomics (H3AfricaConsortium, 2018) Weather and Climate Change projects and others.