A draft overview of the SciDataCon 2023 programme is available below. Please note that the programme is subject to change and new versions will be published at this page.
Download the current SciDataCon programme grid from here.
SciDataCon Programme with information about the individual sessions, presentations and posters is will available at https://www.scidatacon.org/IDW-2023-Salzburg/programme/.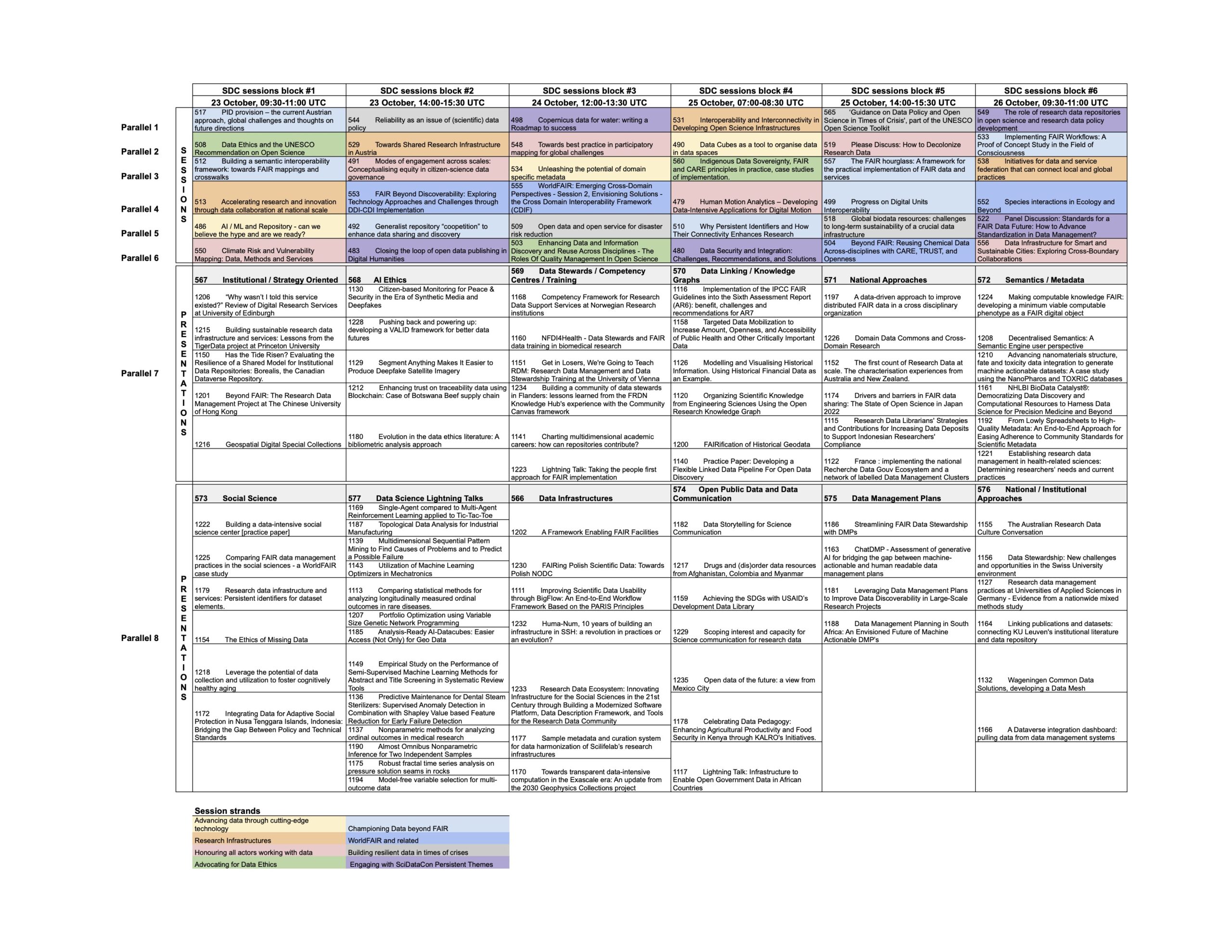 Full programme for International Data Week 2023: https://internationaldataweek.org/idw2023/programme/