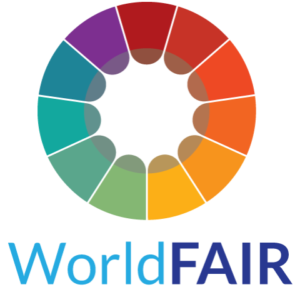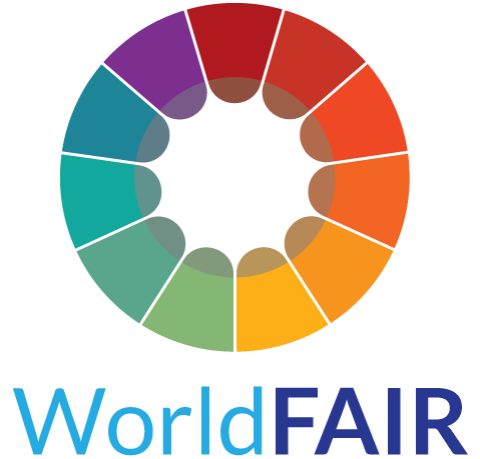 Public Workshop organised by the WorldFAIR project on 25 October 2022, 12:00 – 15:30 CEST as part of the 2nd FAIR Convergence Symposium (refer to this page for the Symposium programme overview).
In case you missed the event, you can watch the workshop recording in CODATA Vimeo and check the presentation decks (linked below). 
The WorldFAIR project is a major new global collaboration between partners from thirteen countries across Africa, Australasia, Europe, and North and South America. WorldFAIR will advance implementation of the FAIR data principles, in particular those for Interoperability, by developing a Cross-Domain Interoperability Framework and recommendations for FAIR assessment in a set of 11 disciplines or cross-disciplinary research areas.
FAIR Implementation Profiles (FIPs) are an approach, developed by GO FAIR, through which a research community expresses its practices and decisions around FAIR. The approach involves a series of questions on how the community makes data and metadata FAIR and what 'FAIR Enabling Resources' (FERs) are used. The WorldFAIR project is exploring FIPs with our 11 case studies.
The FIPs approach consists of a set of questions about practice in relation to each of the FAIR principles.  It is supported by an online tool, the FIPs Wizard. One of the potential benefits of this approach is the creation, as 'nanopublications' of a network of FIPs and FAIR Enabling Resources, coded in RDF and which can be visualised and analysed. With use, the creation of more and more FIPs and FERs will furnish a resource which can potentially give great insights into FAIR practices.
In this workshop we will reflect on the experience and explore our findings. What have we learnt from the process? 
Session One: the experience of the Case Studies 
Introduction to WorldFAIR and FIPs: Simon Hodson, CODATA (10 mins): slides

Presentations from some Case Studies (7.5 minutes each). Six of the 11 WorldFAIR Case Studies present their experiences of developing FIPs. The other 5 case studies invited to participate, and to contribute to the discussion.
Each Case study is asked to describe their experience and, in particular, to respond to the following questions:
What have you learnt from the process? 

Has using FIPs helped you describe practices around FAIR in your case studies? 

Has it helped identify any gaps or areas which would benefit from further attention? 

Has the process identified ways in which the FIPs methodology and the tools around it can be improved?

What have you learnt about the FAIRness of your community or domain?  

Have you identified any next steps in response to what you have learnt?
Session Two: discussion of experience, findings and next steps.  
Summary of what we have learnt and implications for the Cross-Domain Interoperability Framework (CDIF): Arofan Gregory, CODATA (15 mins): slides
This presentation and the subsequent discussion responds to the following questions:
How have the outcomes of the FIPs assisted the project in the development of a Cross-Domain Interoperability Framework and recommendations for more domain-sensitive FAIR assessment? 

What commonalities have we identified?  

Has the process helped our identification of components of CDIF and candidate standards?

Have we identified any specific needs in domains that should be part of domain sensitive FAIR assessment?

What are the key findings about FIPs as a methodology?

What improvements would we recommend?
A brief summary of the workshop is available here.
Page last updated: 2022-11-17.