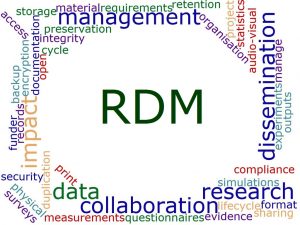 We are pleased to announce that the CASRAI Research Data Management Terminology Working Group is now open for applications for the 2021 review cycle.  Could YOU help improve the CASRAI RDM terminology?
The CASRAI Research Data Management Terminology (currently available at https://casrai.org/rdm-glossary/) is intended as a practical reference for individuals and groups concerned with the improvement of research data management. CODATA has been tasked with curation of this valued resource.
The aim of the Working Group is to create a stable and sustainably governed standard terminology of community accepted terms and definitions for concepts relevant to research data management, and to keep this terminology relevant by maintaining it as a 'living document' that is updated regularly.
We would like to encourage those with RDM expertise from across research, library and information sciences, archives and other related professions to participate. Participation is for one year per application.  We particularly encourage applications from underrepresented groups.
Find out more and apply at https://codata.org/initiatives/working-groups/casrai-rdm-terminology/