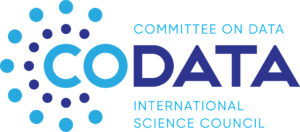 Community feedback on the 2021-22 review of the Research Data Management Terminology is now open – until 30 September 2022. Click here to review and comment!
The CODATA Research Data Management Terminology (RDMT) Working Group is delighted to announce that the 2021-22 expert review is complete, and the draft terminology is now open for community feedback.
The CODATA Research Data Management Terminology (previously known as the CASRAI RDM glossary) is a key tool to support understanding and interoperability between different communities involved in research data management practices. In 2020, CASRAI requested that CODATA assume responsibility for the curation of this valued resource.
The RDM Terminology Working Group uses a lightweight and pragmatic annual process to review the current terminology and suggest any edits, additions and removals that are required in order to develop and improve this important reference resource.  The aim of the WG is to create a stable and sustainably-governed standard terminology of community-accepted terms and definitions for concepts relevant to research data management, and to keep this terminology relevant by maintaining it as a 'living document' that is updated regularly.  We have refined, updated and improved the previous terminology to produce a set of 345 terms that are now ready for your feedback!
Sincere thanks to the 2021-22 expert working group members, and to all community commenters!