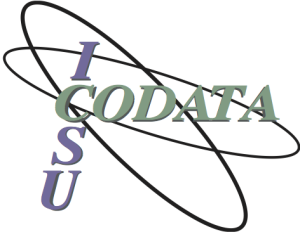 The CODATA Prize is made every two years at our conference.  It is a major award which recognises outstanding achievement in the world of scientific and technical data.
The 2014 CODATA Prize will be presented at SciDataCon 2014, 2-5 November 2014, New Delhi, India.  The recipient of the Prize will be presented with a commemorative artwork and will also receive financial support to travel to New Delhi to deliver a Prize lecture at SciDataCon 2014.
Past prize winners include Dr. John Rumble, also formerly CODATA President; Prof. Liu Chuang, Institute of Geography and Natural Resources, Chinese Academy of Sciences, and currently Secretary of the CODATA Task Group on Preservation and Access to Data with Developing Countries; and, Dr. Paul Uhlir, Director of the Board on Research Data and Information and an international expert on legal and policy issues in relation to research data.
Nominations, using the attached form, should be sent to Simon Hodson, CODATA Executive Director.  The deadline for nominations is 21 July.
The purpose and criteria of the CODATA Prize are such that the Prize:
acknowledges outstanding achievement in the world of scientific and technical data;

recognises either a one time achievement or of an achievement over time;

is given, in preference, to an individual;

recognises work carried out in fields of importance to scientific and technical data, such as data management, evaluation, dissemination, access issues, international cooperation, knowledge discovery, archiving or related subjects.