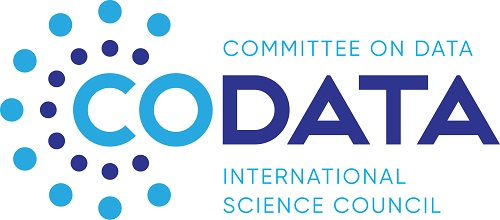 CODATA invites nominations or applications to become a member of the organisation's International Data Policy Committee (IDPC) for a 2-year term (renewable for a second term and for a third and final term in exceptional circumstances when leading an IDPC sub-group). 
The IDPC is particularly interested in candidates that bring expertise and enthusiasm to contribute actively to the six topics described in the IDPC Action Plan, 2023-2025.
We strongly encourage CODATA members to make nominations of appropriate candidates.  Nevertheless, this is an open call and potential candidates do not need to have an existing connection with a CODATA member to be considered.
We will accept applications directly from the candidate or nominations from a candidate's institution or endorsing organisation. The applications and nominations will first be considered by the IDPC Chair, by another senior member of the IDPC, and by the CODATA Executive Director who will prepare a recommendation to the CODATA Executive Committee to decide on and approve new members of the IDPC. 
Applications or nominations can be made through this form.
The deadline for applications is 23:59 UTC on Monday, 25 September 2023.
About CODATA
CODATA's mission is to connect data and people to advance science and improve our world.
As the Committee on Data of the International Science Council (ISC), CODATA helps realise ISC's vision of advancing science as a global public good. CODATA does this by promoting international collaboration to advance trustworthy, equitable and transparent science and to improve the availability and usability of data for all areas of research. CODATA supports the principle that data produced by research and susceptible to be used for research should be as open as possible and as restricted as necessary.
The CODATA Strategic Plan 2023-2027 (draft approved by the Executive Committee published in May 2023) describes four priorities through which CODATA takes forward this objective. 
Making Data Work for Cross-Domain Grand Challenges: a programme of activity to help deliver areas of the ISC Action Plan.

Data Policy: promoting principles, policies and practices for FAIR Data and  trustworthy, equitable and transparent science.

Data Science and Data Stewardship: advancing the frontiers of the science of data, particularly to enable interoperability and reusability

Data Skills: building capacity for trustworthy, equitable and transparent science and data stewardship by improving data skills and education.
About the CODATA International Data Policy Committee (IDPC)
The CODATA International Data Policy Committee (IDPC) is the key instrument by which CODATA pursues its mission of promoting effective and appropriate policies for Open Science and FAIR data. A subsidiary task is to support the other strategic objectives of CODATA.
IDPC Mission
The mission of the CODATA IDPC is to serve as a global platform for collaboration, research, and advocacy in shaping effective data policies that address the complex challenges of today's increasingly digital societies.
The IDPC fosters international dialogue, knowledge sharing, and consensus-building among diverse stakeholders, including policymakers, researchers, industry leaders, civil society organisations, and the public. By conducting rigorous analysis, engaging in broad consultation, providing evidence-based recommendations, and promoting best practices, the IDPC develops robust and inclusive data policies that foster innovation, protect privacy, contribute to data security, promote data accessibility, and advance the responsible and ethical use of data for the benefit of humanity.
IDPC Activities
The role of IDPC in relation to the overarching Strategic Plan of CODATA and details of ongoing and planned IDPC activities are described in the IDPC Action Plan, 2023- 2025.  
The CODATA IDPC focuses on the following six topics for action in the years 2023-2025 while recognizing that each of these topics requires an engagement beyond 2025. Nonetheless, these topics all contribute to the longer-term vision of CODATA and the IDPC.
Data policy for data quality, reliability, and integrity

Data policy for science in crisis situations

Data policy for education

Data policy for AI

Data policy for Open Science

Data policy for the publication and communication of science
IDPC Membership characteristics
The International Data Policy Committee is composed of diverse and knowledgeable individuals who are dedicated to advancing responsible and effective data governance through data policy on a global scale. IDPC members play a vital role in shaping the development of policy studies, research, projects, publications, guidelines, and standards that promote data quality, reliability, and integrity, while upholding the values of open science and ethical principles and practices.
Membership on the committee is open to individuals with expertise in various domains related to data policy, including, but not limited to:
data scientists

: those with advanced knowledge, skills, and experience in the field of data science with experience in an interdisciplinary context that often combines various techniques, methodologies, and tools to extract insights, patterns, and knowledge from large and complex datasets;

academics and researchers

: scholars, researchers, and educators specialising in data science, data ethics, law, or other relevant disciplines, contributing expertise in data policy research, analysis, and best practices;

civil society representatives

: non-governmental organisations (NGOs), advocacy groups, and civil society organisations focused on legal, regulatory, and ethics experts: lawyers, legal professionals, experts in regulatory compliance and data protection laws, and ethicists providing insights on legal and ethical frameworks as well as in the area of compliance, data governance, privacy rights, human rights, and social impact, bringing perspectives that prioritise the public interest and ensure ethical considerations;

industry experts

: professionals from the technology companies, data-driven enterprises, and industry associations experience in data management, data privacy, cybersecurity, AI, machine learning, or related fields; and

government experts

: policy makers, regulators, and officials from national or international governmental bodies responsible for data governance and regulations.
Role of the IDPC Member
Membership in the IDPC offers a unique opportunity to shape global data governance standards, influence policy decisions, foster international collaboration, promote science, and contribute to the responsible and ethical use of data and AI for the benefit of society.
The commitment expected of members will be to participate in virtual eb meetings (conference calls) approximately once a month and to actively contribute to the committee's programme of activities.  Committee members will also be consulted on data policy activities in which CODATA is currently involved. This may include work with other scientific organisations, national ministries and research funding agencies. Expectations of the IDPC members are described in detail in the IDPC Membership Policy. 
IDPC members are appointed for a 2-year term and are eligible for renewable for a second term. A third and final term may be engaged only in exceptional circumstances, if the member in question is leading a sub-group.