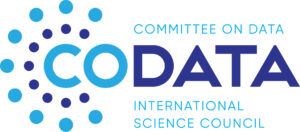 CODATA invites nominations or applications to become a member or a co-chair of the organisation's early career and alumni network, CODATA Connect, for a 2-year term (renewable once). 
We strongly encourage CODATA Members, Task Groups and Working Groups to make nominations of appropriate candidates. This call is also open to alumni of the CODATA-RDA Schools of Research Data Science as well as to alumni of the regular Training Workshops hosted by CNIC CAS who are invited to apply as candidates directly. 
The applications and nominations will be considered by the chairs of CODATA Connect, by the CODATA Executive Director and by leadership from the CODATA Members who will prepare a recommendation to the CODATA Executive Committee to decide on and approve firstly the new co-chairs and second the new members of CODATA Connect. 
Applications or nominations to join CODATA Connect as a member and/or to contribute as a co-chair of the group can be made through this form.
Interest in a leadership position as a co-chairs of the Network can be indicated in that form as well. 
The deadline for applications is 23:59 UTC on Monday, 30 November 2023.
About CODATA
CODATA's mission is to connect data and people to advance science and improve our world.
As the Committee on Data of the International Science Council (ISC), CODATA helps realise ISC's vision of advancing science as a global public good. CODATA does this by promoting international collaboration to advance trustworthy, equitable and transparent science and to improve the availability and usability of data for all areas of research. CODATA supports the principle that data produced by research and susceptible to be used for research should be as open as possible and as restricted as necessary.
The CODATA Strategic Plan 2023-2027 describes four priorities through which CODATA takes forward this objective. 
Making Data Work for Cross-Domain Grand Challenges: a programme of activity to help deliver areas of the ISC Action Plan.

Data Policy: promoting principles, policies and practices for FAIR Data and  trustworthy, equitable and transparent science.

Data Science and Data Stewardship: advancing the frontiers of the science of data, particularly to enable interoperability and reusability

Data Skills: building capacity for trustworthy, equitable and transparent science and data stewardship by improving data skills and education.
About CODATA Connect
The CODATA Connect Early Career Group has been an important addition to activities relating to CODATA strategic priority 4. Data Skills. 
CODATA Connect exists to ensure a structural and sustained integration of the activities of the alumni of CODATA-RDA Schools, of the CODATA China and Trieste Training Workshops and other early career researchers and data professionals involved in the CODATA community. CODATA Connect aims to help the participants of the above mentioned training initiatives to engage with and benefit from other CODATA activities, by propelling career innovations via mentoring and leadership.  
CODATA Connect will reach out to alumni to help establish the bond necessary to foster a sense of direction and guidance towards early career development of the existing and past students.
The network is established to improve the knowledge and sharpen the skills of early career researchers and to organise webinars, workshops and competitions to ensure continual benefit to the scientific data communities around the world.
The CODATA Connect mission
The mission of the CCWG is to build a global community of early career individuals working on scientific data in order to:
Connect people from various disciplines for cooperation towards impactful cross-domain research projects and to open opportunities for global collaboration.

Promote skills development and career enhancement through training, mentorship and leadership.

Assistance in finding career and training opportunities and for sharing expertise.

Grow the role of CODATA Connect within the wider CODATA community, developing future membership and leadership.

Encourage young researchers to disseminate their research projects and findings towards the overall good of the community.
CODATA Connect objectives
The objectives of the CODATA-Connect Working Group are to:
Propagate the added value of data sharing to early career professionals worldwide.

Build connections between early career data professionals and international data sharing communities (e.g. CODATA, GO FAIR, ISC WDS, RDA etc.), and with other early career or young scientist groups (such as the Global Young Academy and others).

Enhance capacity building for early career data professionals in different global regions, particularly in countries with developing and emerging economies.

Develop activities like (Meetups, Webinars, sharing of ideas, writing joint proposals, networking) for early career data professionals and graduate students.

Facilitate collaboration (including development of data sharing principles and policies, capacity building activities, development of curriculum frameworks/elements and training courses, etc.) between different countries for early career data professionals.

Organise short Data Science problem solving competitions to engage the alumni on a regular interval (all this could be more like virtual and physical presence is not required which makes the expense economical) with small rewards like gift cards or chance to present their work in upcoming conferences or publish in journals.
Membership and structure of CODATA Connect
The CODATA Connect membership is fundamentally inclusive and democratic. The following principles govern membership:
The group is concerned with many aspects of data science, analysis and use, data policy, data management and the education, training and career development of data professionals and those in the allied sciences interested in being data professionals.

In consequence, membership includes a range of professionals working with data (including data experts, data managers as well as research scientists);

Membership includes Master's and Ph.D. students, Post-Docs and data scientists and experts in the early stages of their professional careers (this is loosely and not strictly defined as within five years of completing studies and starting work as a data professional).

No 'age limits' apply.

Co-chairs of CODATA Connect are selected from within the network and are also alumni of the earlier mentioned activities. One of the co-chairs is invited to participate in the CODATA Executive Committee meetings as an

ex officio

member of the Committee. 
Role of the CODATA Connect Members and Co-Chairs
Membership in CODATA Connect network offers a unique opportunity to engage with other CODATA initiatives as well as continuous networking with early career colleagues globally. 
To date, a number of past students have been invited back as helpers and instructors in the CODATA-RDA Schools of Research Data Science and two are now co-chairs of the ongoing CODATA-RDA Schools initiative.  Additionally, alumni have run a community list sharing training and career opportunities, as well as lively WhatsApp and WeChat Groups. CODATA Connect aims to expand and build on this activity and to seek a wider involvement towards the expansion of our goals and mission, to build a vibrant early career community. The Network is established to improve the knowledge and sharpen the skills of early career researchers and to organise webinars, workshops and competitions to ensure continual benefit to the scientific data communities around the world.
Planned activities of CODATA Connect, are jointly defined by the co-chairs and members, in consultation with CODATA Secretariat and Executive Committee, where needed. 
The commitment expected of members will be to participate in virtual web meetings (conference calls) approximately once a month and to actively contribute to the activities as per objectives of the Network. 
Additional meetings of the co-chairs may be needed, and one of the co-chairs will be invited to join the CODATA Executive Committee as an ex officio member. Thus the expected time commitment from the co-chairs will be greater.  
CODATA Connect members are appointed for a 2-year term and are eligible for a renewal once.