August 2021
Back to the CODATA Botswana National Committee homepage
Chair: Prof Julius Atlhopheng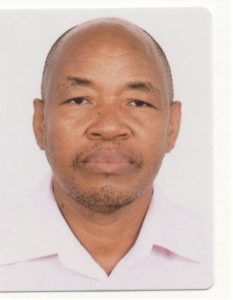 Professor Julius Atlhopheng attained BSc (Hons) from the University of East Anglia (UK) in Environmental Sciences in 1992. Modelling the evolution of the lower Thames terraces was the thesis for an MSc that was completed in 1995 from Kings College London (University of London). His PhD was completed in 2002 with a dissertation on palaeomagnetism and stable isotopes from weathering profiles, at the University of Wollongong, in Australia. His academic career started in 1992 as a staff member at the University of Botswana, rising through the ranks from Staff Development Fellow to his current position of Full Professor.
Teaching interests include the areas of geomorphology, research methods, drylands systems and environmental management techniques. Prof Atlhopheng's supervision of undergraduate research has spanned several environmental science and management spheres, and his supervision of MSc and PhD students contributes to highly skilled graduates impacting science and knowledge systems.
Prof Atlhopheng's research work includes dryland systems e.g. land degradation and desertification, work on sustainable development goals, climate change, environmental assessments and stable isotope studies. His research includes international partnerships such as UN-related initiatives, country policies, national priorities, and emerging trends in the environmental disciplines. These include research projects on tourism and climate change, economics of land degradation, desertification mitigation/remediation of land, and management-oriented monitoring systems.
His administrative duties include Head of Department of Environmental Science; Dean of the Faculty of Science, both at the University of Botswana, and he has served as chairperson of the UB Research Culture Study, the Academic Appeals Committee, University of Botswana Sustainable Development Goals (SDGs) Hub (ongoing)  and chaired the Committee of Deans.
At the national/international level, Prof Atlhopheng has chairmanship of the Botswana Open Data Open Science initiative; chaired the local organizing committee for IDW2018 and the International Junior Science Olympiad in 2018; is country delegate to the CODATA committee; served in the African Open Science Platform strategy meetings; is chair of the UNCCD National Taskforce and chaired the Technical Working Group to develop the Botswana National Action Programme, to align desertification, land degradation and drought strategies to the Agenda 2030 Sustainability Framework. He also chairs the National Mirror Committee (on developing environmental standards for desertification/ land degradation) under ISO; as well as the Technical Committee on Vaccine-able Botswana (in the face of the Covid-19 pandemic). He serves as member of the National Transformation Strategy Team (Presidential Task force); the Digital Innovation Implementation team as part of the Smart Botswana action plan, as holds membership to the National Steering Committee on SDGs. He engages in science communication in various fora, as well as being an expert negotiator in multilateral environmental agreements.
Deputy Chair: Dr Audrey Masizana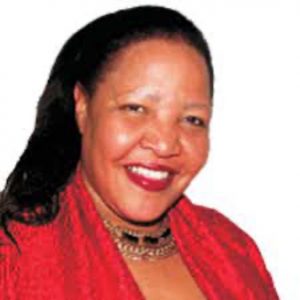 Dr Audrey Masizana is an immediate Head of Department in the Department of Computer Science at the University of Botswana. She holds the degree of BSc (Hon) Mathematics Modelling and Computing (1994) from Kingston University (UK), and a Post Graduate Diploma in Advanced Computing (1997) and MSc (Computer Science) (1998) from Oxford Brookes University (UK); and a PhD in Computer Science from UMIST (UK) (2004). Her teaching and research interests are in the science of Data, Decision and Intelligent Systems. She is currently passionate in the supervision of several postgraduate students in the application of Data Mining and Data Warehousing technologies to real life problems.  She is also an External Examiner for other universities in the region for both MSc and PhD examinations.
Dr. Masizana is involved in a number of research projects including applications to healthcare and Indigenous Knowledge Systems. She has published over 40 articles including conference proceedings, journal papers and book chapters. Her professional service includes being an active member of organizing and chairing academic conferences both local and international, and being invited for academic talks.
Some selected professional activities include:
Fellow: Botswana Academy of Sciences
Chair: Computer Society of Botswana to date
Chair Visualization Technology Africa Conference 2019, Gaborone, Botswana
Chair Local Organizing Committee, International Data Week 2018, November 2018, 900 participants from 46 countries
Deputy Chair: Botswana Open Data Open Science National Committee 2018
Deputy Chair University of Botswana Digital Scholarship Implementation Committee 2018
Member African Technical Advisory Committee, African Open Science Platform 2017
Chair 1st, 3rd International Conference on Cyber Security and Information Systems ICICIS, 2016.2018,, Gaborone, Botswana
Chair: University of Botswana eLearning Strategy Development Task Force 2016.
Chair: International Association of Science and Technology Africa (IASTED Africa) Conference 2014, 2016, Gaborone, Botswana
Secretary: Mrs K Mologanyi
(Biography and photograph to come.)
Member: Dr Tshiamo Motshegwa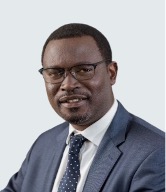 Dr Tshiamo Motshegwa is an academic based at the Department of Computer Science, Faculty of Science at the University of Botswana where he is a lecturer and leads the High-Performance Computing and Data Science Research cluster and the University-Industry-Government Cocreation Platform. He received a BEng 1:1 (Hons) in Computer Systems Engineering and a Ph.D. in Computer Science both at the School of Mathematics, Computer Science and Engineering, City, University Of London (UK).
He has had visiting fellowships at British Telecom Research & Innovation Labs (BTexact Technologies) at Intelligent Business Systems Group, Adastral Park, Ipswich (UK), fellowships at the UNESCO International Center For Theoretical Physics (ICTP), Trieste (IT) and an internship at British Energy Plc, Lancashire (UK).
Dr Motshegwa serves on the Botswana Government's Ministry of Tertiary Education, Science and Technology (MOTE) task team for the Botswana Space Science strategy supervising developments and opportunities in space sciences and technologies. He serves to engage at the Ministry regarding the National Digital Transformation Initiative for research, science, technology and innovation ecosystems through cyberinfrastructure for digital revolution, capacity building and digital skills.
Member institutions
Botswana Innovation Hub (BIH)
e-Government Initiative
University of Botswana (UB), member CODATA international
Companies and Intellectual Property Authority (CIPA)
Attorney General's Chambers (AG Chambers)
Botswana International University of Science and Technology (BIUST)
Botho University
Statistics Botswana