Zoom Webinar, Thu 15 April, 10:45 UTC – 12:00 UTC
For more information and to register see https://connect.iiasa.ac.at/events/55511
This webinar is part of a larger conference 'Systems Analysis in Eurasia' https://iiasa.ac.at/web/home/about/regional/eurasia.html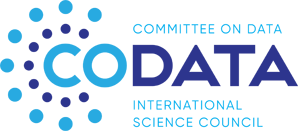 To register for the full conference: https://connect.iiasa.ac.at/events/49385
Robust and effective data management is increasingly important as the world becomes more dependent on data optimization and use to maximize its benefits for society. CODATA, an international organization that develops policy recommendations to enhance data sharing and reuse, promotes improved scientific and technical data management and good practices – exploring frontiers in data science, and advancing data education and training skills. Together with IIASA, CODATA supports mission of the International Science Council to advance science as a global public good, by promoting Open Science and FAIR data principles. This session will bring together stakeholders in the area of Big Data, FAIR Data and Open Data to reflect on the current state of data management in modern world realities, lessons learnt and the challenges we face going forward.
---
Moderator
Alena Rybkina, Vice-President, Committee on Data of the International Science Council (CODATA); Deputy Director, Geophysical Center of the Russian Academy of Sciences
---
Panelists
Barend Mons, President, Committee on Data of the International Science Council (CODATA); Co-founder, GO FAIR initiative; Professor of BioSemantics, Leiden University Medical Center, Netherlands
Shamila Nair-Bedouelle, Assistant Director-General for Natural Sciences, United Nations Educational, Scientific and Cultural Organization (UNESCO)
Christian Kirchsteiger, Responsible for the strategy development of EU policies for smart infrastructures, including energy and transport, Directorate-General for Communications Networks, Content and Technology (DG CNECT), European Commission
Steffen Fritz, IIASA Strategic Initiatives Program Director
---
This event is part of the IIASA Regional Conference "System Analysis in Eurasia"

The IIASA Regional Conference "System Analysis in Eurasia" is an international conference that aims to foster dialogue between the research and policy communities focusing on regional challenges that Eurasia is facing. It will bring together policymakers, researchers, and other relevant stakeholders to identify complex issues shared by countries in Eurasia and to explore how the multilateral application of systems analysis can be used to address them.
We anticipate an exciting and productive conversation – for more information, consult the conference website or contact externalrelations@iiasa.ac.at.
Register to attend the full conference virtually by 13 April 2021.
Please consult the event terms and conditions for data protection.