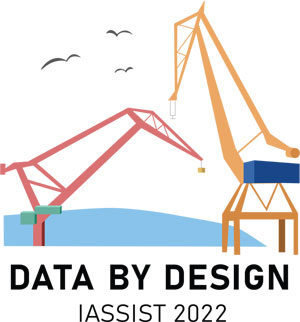 Conference website: https://iassist2022.org/
The 47th Annual Conference of the International Association for Social Science Information Services and Technology (IASSIST) will be held in Gothenburg, Sweden from June 7 to 10, 2022.
Submitting Proposals – DEADLINE: 7 December 2021
We welcome submissions for papers, presentations, panels, posters, and lightning talks.
The Call for Presentations and Workshops along with the link to the submission form is at: https://iassist2022.org/conference/call-for-papers/
Submission Link:
https://www.openconf.org/iassist2022/openconf.php

Questions about presentation submissions may be sent to the Program Co-Chairs (Ron Dekker,Winny Nekesa Akullo, and Richard Welpton) at programme@lists.iassistdata.org. 
Questions about workshop submissions may be sent to the Workshop Coordinators, Amber Sherman and Robert Buwule at workshops@lists.iassistdata.org.
Deadline for ALL submissions: 7 December 2021
Notification of acceptance: 1 February 2022
Support for Attending the Conference
IASSIST Fellows Program supports data professionals from underrepresented regions and countries with emerging economies. IASSIST Early Professional Fellows Program helps early career data professionals recognize the value of innovative ideas. Applications can be made at
https://forms.gle/Up684P867QNjH98P7 and will close one week after the announcement of accepted proposals.
Address questions about the Fellows Programs to Co-Chairs: Florio Arguillas (foa2@cornell.edu) and Sarah Young (Sarahy@andrew.cmu.edu).
We look forward to seeing you in Gothenburg in 2022! 
Contact programme@lists.iassistdata.org for questions.