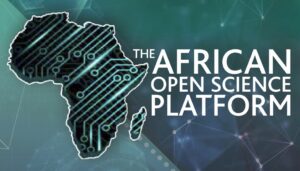 The African Open Science Platform (AOSP) is soliciting Expressions of Interest to host regional nodes for the African Open Science Platform (AOSP) in five African Regional and Economic Communities (RECs) – namely at the Southern African Development Community (SADC), the East African Community (EAC), the Economic Community of Central African States (ECCAS), the Economic Community of West African States (ECOWAS) and the Community of Sahel-Saharan States (CENSAD).
The purpose of the AOSP regional nodes is to support and promote efforts aligned with implementation of open science programmes at a regional level, strengthen knowledge networks and infrastructure access, and enhance cooperation between regions and globally in support of the AOSP's vision.
Please note that the deadline for Expressions of Interest has been extended to 15 January 2023.
Interested organisations are encouraged to consult the AOSP Website, About AOSP, the AOSP Strategy and the original call for which the deadline has been extended.
Interested organisations should read carefully the Call for Expressions of Interest for information about the Role of Regional Nodes, the Budget and Co-Investment Requirements, Eligibility Criteria and Evaluation Criteria.
Expressions of Interest should be sent electronically to Dr Nokuthula Mchunu, Deputy-Director of AOSP NP.Mchunu@.nrf.ac.za, no later than the revised deadline of 15 January 2023, and must include:
Indicative budget
Letter of endorsement by the head of the institution
Letter(s) of support from partners
Any other appendices.