This is the second in the series of short statements from candidates in the forthcoming CODATA Elections. Claudio Soares is a new candidate, not currently serving on the Executive Committee.  He is the nominee of IUPAB, the International Union for Pure and Applied Biophysics.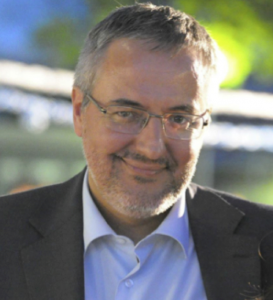 Name of Candidate: Claudio M. Soares
Affiliation: International Union for Pure and Applied Biophysics
Nationality: Portuguese
In nominating Dr. Claudio M. Soares as an Ordinary Member of the CODATA Executive Committee, the IUPAB points out that he has been an active scientist in the fields of biomolecular modelling and simulation and structural bioinformatics for more than 24 years. This mostly computational work is highly relevant, requiring large amounts of data processing and data standards, putting him in a particularly privileged situation to understand and foster CODATA's mission.
He works in the larger field of structural biology, and has a considerable knowledge and understanding of the importance of structural and sequence data on biomolecules for the advancement of Life and Health Sciences. These two areas (structural and sequence data) are the ones where he can be most useful to the operations of CODATA.
Briefly, Dr. Soares' scientific and academic experience and contributions include:
The management and participation in scientific societies (Portuguese Biophysical Society, Portuguese Biochemical Society, IUPAB)
Chairperson of the Portuguese Biophysical Society between 2002 and 2008
Experience in the management of academic institutions as Dean of ITQB, a Research and Training Institution belonging to the New University of Lisbon
Since 1994 he has published 95 research publications (ISI) with a h-factor of 30