This is the first in the series of short statements from candidates in the forthcoming CODATA Elections.  Niv Ahituv is a current member of the CODATA Executive Committee and a candidate as Vice-President.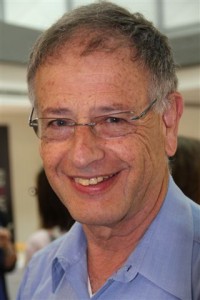 I would like, first, to briefly review my academic and managerial experience, since I believe it pertains to my contribution to CODATA. I serve now as the Dean of Dan School of Hi-Tech Studies at the College of Academic Studies in Israel and a Professor Emeritus of Tel Aviv University (TAU). In TAU I was the founder and the Academic Director of the Institute of Internet Studies, and the Marko and Lucie Chaoul Chair for Research in Information Evaluation. From 1999 to 2002 I served as Vice President and Director General (CEO) of TAU. From 1989 to 1994 I served as the Dean of the Faculty of Management – The Graduate School of Business Administration at TAU. In 2005 I was awarded a Life Time Achievement Award by ILLA, The Israeli Association for Information Technology. In a worldwide ranking of scientific publications in Information Systems published from 1985 to 1990, I came out in third place. My recent research focuses on Privacy and Technology.
It can be observed that my career has incorporated managerial experience as well as academic achievements.
I have served as a CODATA EC member for four years. During those two terms I chaired the Membership Committee, which developed a new strategy for member recruiting that is now under implementation. I was also a member of the Strategic Committee of the EC. I helped in organizing a workshop on information requirements for taking care of elderly people, held in Tel Aviv in 2012 and sponsored by CODATA. I also helped in organizing the 2014 annual meeting of the EC in Jerusalem, with cooperation of the Israeli National Academy of Sciences and Humanities.
My contribution to the EC and CODATA relies on my practical experience in management and business strategy (serving as a Dean of the Business School and the CEO of Tel Aviv University, and as a consultant and a member in a number of Boards of Directors of large companies), and my academic experience in IT Management research and Internet Studies. In those capacities I helped develop and implement strategies dealing with increasing the membership community of CODATA and its long term strategy.
As a faculty member in a business school and IT Management, I am a "minority" among the EC members who are more anchored to Exact Sciences and Life Sciences. Consequently, I try to represent the views of Social Sciences and Humanities in the EC.
I truly believe in the high importance of CODATA. It must pursue information sharing among various academic disciplines, as well as among researchers in various parts of the world. It must strive for open access to all scientific data and to easy accessibility of data to all the parts of the globe, particularly to less developed regions.
This should be achieved by increasing the impact of CODATA within the scientific community. That can be done by setting two main targets:
expanding membership to more countries but also to organisations and academic institutions pertaining to CODATA domain of activities;
striving to collaborate and create strategic partnerships with other organizations that share or partly share interests with CODATA.