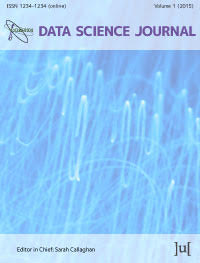 This post comes from Sarah Callaghan, new Editor-in-Chief of the Data Science Journal, recently relaunched with Ubiquity Press.
It is my great pleasure to be able to introduce the new editorial team for the Data Science Journal. We have gathered an exceptional team, with members from all around the world, covering data science topics as diverse as data stewardship, databases, large scale data facilities, data visualisation, geospatial aspects of data, semantics, data policy and much, much more. Our editorial board members also bring expertise in research fields such as (but not limited to) Earth sciences, libraries, scientific computing, public health, humanities, mathematics, genomics, computational biology, physics and statistics.
It can be slightly nerve-racking when putting a call out for nominations for editors for a newly re-launched journal – what if no one applies? Thankfully, this wasn't the case for us, and we received nearly 50 applications, which is a great sign of the feeling in the data science community that this journal is needed and wanted. Many of the applicants I already know through their active engagement in the CODATA and other research data communities, and I am very much looking forward to working with all of the editorial team in the future.
I would also like to take the opportunity to thank the previous members of the Data Science Journal editorial board, in particular the previous Editors-in-Chief, Shuichi Iwata and John Rumble, for their past work.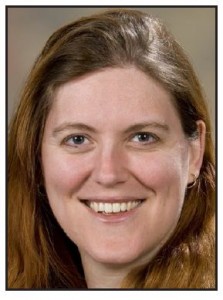 Introducing myself
I was honoured to be asked to take on the role of Editor-in-Chief of the Data Science Journal earlier this year. My scientific background is in radio propagation, where I created, managed and archived long term, irreproducible datasets, with all the aggravation that goes with that work. I then changed roles and became a data and project manager for the Centre for Environmental Data Analysis (CEDA) at STFC Rutherford Appleton, UK – poacher turning gamekeeper, so to speak.
My main research interests are in data citation and publication. Simply put, I want to change the research culture so that publishing data, and getting credit for it, is the norm rather than the exception. (And yes, I do know how difficult that particular culture change is likely to be.)
In the past I have managed several data citation and publication projects, including the Jisc funded OJIMS and PREPARDE projects, and the NERC Data Citation and Publication project. I was co-chair of the CODATA-ICSTI Task Group on Data Citation (before being co-opted to the CODATA Executive Committee) and am currently a co-chair of the RDA/WDS Working Group on Publishing Data Bibliometrics.
In my day job, I currently project manages several large scale projects including the EU FP7 project CLIPC .  My formal publication list can be found here, and I also blog informally about data topics here.
My aim is to make the Data Science Journal the primary journal for high quality academic publications in data science, providing a focus and discussion space for the wider community. I know that with the support of the editorial team, we will make this happen!