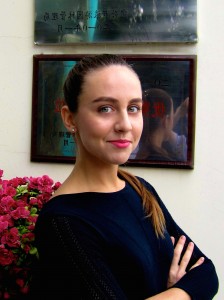 This post is by Alena Rybkina, a member of the CODATA Executive Committee, of the CODATA Early Career Data Professionals Group, and a participant in the Task Group on Earth and Space Science Data Interoperability.
The 'Task Group on Earth and Space Science Data Interoperability' (TG-ESSDI) published an electronic version of the first edition of the Atlas of the Earth's Magnetic Field in 2013. It includes a unified set of physical, geographic, thematic, and historical materials for a detailed study of the geomagnetic field from 1500 to 2010. The Atlas is intended for a wide range of scientists, teachers, students and experts in applied areas relating to the geosciences, including geologists and geophysicists studying geomagnetism. The Atlas is a unique cartographic product that contains comprehensive and scientifically grounded characteristics of geomagnetic phenomenon, and contains the results of historical and modern studies of the Earth's magnetic field.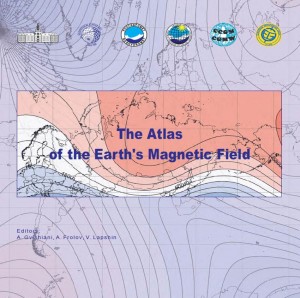 In May 2015, with support from CODATA and hosted by ICSU, TG-ESSDI organised an international workshop on 'The Atlas of the Earth's Magnetic Field. Second Edition'. The meeting was designed as a launch event for the project to create the second edition of The Atlas, with the aim of significantly extending the content of The Atlas. The list of participants included specialists in the geomagnetic studies with representatives from the Institut de Physique du Globe de Paris, the Commission for the Geological Map of the World (CGMW), the International Association of Geomagnetism and Aeronomy (IAGA), and the International Union of Geodesy and Geophysics (IUGG) etc.
The workshop resulted in a document that is expected to become the base for the content of the Second Edition. It was agreed to include following new or extended chapters:
Current knowledge of the magnetic field. Main field. From ~8000 to 2020.
SWARM data (satellite was launched by ESA in November 2013)
Regional scale maps (including Arctic and Antarctic maps)
Magnetic fields of the Solar System: Sun, Mars and other planets
Applications of the magnetic field data (drilling, navigation, GPS, dykes etc)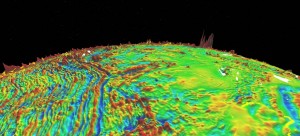 A further meeting organised to coincide with the 26th General Assembly of the International Union of Geodesy and Geophysics (IUGG), which was held from 22 June to 2 July 2015 in Prague, Czech Republic. The conference was characterised by the central theme: 'Earth and Environmental Sciences for Future Generations'.  A presentation about the Second Edition of the Atlas was given by Alena Rybkina and feedback was received through subsequent discussions and working meetings organised by TG-ESSDI. As a result of these discussions, it was decided, for example, to extend the historical chapter of the Atlas and include historical charts from Spain, from the magnetic observatory of Barcelona, as well as from South Africa, Czech Republic and other locations. Thus the Second Edition of the Atlas will extend its geographic reach and become an even more important and valuable project for the magnetic field and earth data community.