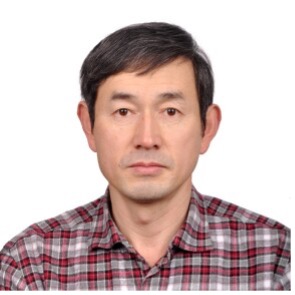 This is the sixteenth in the series of short statements from candidates in the coming CODATA Elections at the General Assembly to be held on 27-28 October, 2023. Lianglin HU is a candidate for the CODATA Executive Committee as an Ordinary Member. He was nominated by China.
Professor Hu Lianglin is currently serving as the deputy director of the Big Data department at the Computer Network Information Center (CNIC), Chinese Academy of Sciences (CAS). Additionally, he serves as Secretary General of CODATA China and Director of National Basic Science Data Center (NBSDC), the only general purpose national data center supported by Ministry of Science and Technology, P. R. China. In addition, He initiated CODATA's Data Ethics Working Group starting in 2022 with Professor Johannes John-Langba of South Africa. With over two decades dedicated to research and practical involvement in scientific data governance and open sharing, he has achieved in areas such as data policy, data quality, data standards, data ethics, and open-sharing service models.
He actively participated in four consecutive CODATA Conferences starting in 2004. In 2006, he took charge of organizing the China-US Round-table on Scientific Data Cooperation. Furthermore, in 2021, he submitted a proposal to establish the Data Ethics Task Group within CODATA and assumed an active role as co-chair after the establishment of the Data Ethics Working Group in 2022. Additionally, serving as Secretary General of CODATA China since 2021, he efficiently organized three successful China Science Data Conferences with an impressive total attendance exceeding 2000 participants. During his service, China Scientific Data Conference was reconstructed to organize discussions related to CODATA's strategies, implementation of FAIR principles and other priorities proposed by the international data community on four themes of data-driven science, data frontiers across domains, data practices expanded to science-policy-society interface, and open science infrastructures. The latest conference attracted more than 700 data experts in China, including executives from 90% national science data centers. Moreover, his dedication extends to promoting the work of GOSC's data interoperability group where he serves as secretary.
He conducted extensive research and practical work on data quality, data standards, models for scientific data-sharing services, and data policy. 
Data quality

. He proposed a comprehensive framework based on the scientific data lifecycle, an evaluation index system with corresponding methods, as well as a maturity model for assessing data quality. This model has been widely adopted in China and has led to the development of certification standards. Additionally, he spearheaded the creation of rule-based software for ensuring data quality and played a key role in establishing important national standards such as GB/T 34945-2017 Data Provenance Descriptive Model and GB/T 36344-2018 Evaluation Indicators for Data Quality.

Data standard

. He proposed a comprehensive framework for the scientific data standard system and spearheaded the development of over 30 standards that encompass various crucial aspects and stages of the scientific data lifecycle, including national and group standards. Furthermore, since 2022, he has been appointed as China's expert for ISO/TC 184/SC 4/WG 13 – Industrial Data Quality.

Data service model

. He collaborated with Professor Li Jianhui to introduce the FAIR principles and data publishing in China. Together, they successfully launched China Scientific Data (http://www.csdata.org/en), the first bilingual and multidisciplinary open-access data journal. Additionally, they established the Science Data Bank (ScienceDB, https://www.scidb.cn/en) as a supporting data repository which later became the designated general repository for Nature journals. 

Data policy. 

He led the development and implementation of a CAS-level data policy called "Measure for Scientific Data Management and Open Sharing in CAS" in 2019.

Data center.

He led a team to initiate the construction of the National Basic Science Data Center. Currently, NBSDC houses over 2 PB of scientific data encompassing various fields such as physics, chemistry, materials science, biology (including animals and plants), information science, etc., while simultaneously developing a cross-domain data network.In 2021, NBSDC, as the main initiating member, promoted the establishment of the Open Science International Innovation Alliance.
If elected as a member of the CODATA committee, he will persistently advance the activities and objectives of CODATA.
As the Secretary General of CODATA China, he will persist in advancing the promotion of CODATA China and Chinese scientific data experts to make greater contributions to CODATA, with a particular emphasis on supporting the attainment of CODATA's strategic objectives.

As the co-chair of the CODATA Data Ethics Task Group, which is highly likely to become the Data Ethics Working Group after this year's GA conference, he will continue to actively promote and advance research on data ethics as well as its practical implementation, while ensuring seamless coordination with other policy outcomes of IDPC (the CODATA International Data Policy Committee).

As the director of the NBSDC, he will offer data resources and testing environments for CODATA's initiative on Making Data Work for Cross-Domain Grand Challenges, especially for WorldFAIR+, and his NBSDC is eager to collaborate with all scientific data centers, GOSC,EOSC, ARDC,AOSP,MOPS, NDRIO,NFDI, and other data service institutions or platforms in order to collectively address the challenges on cross-border and cross-language data resource discovery and collaborative services..

As a data standards expert, he will actively promote the development of CODATA standards work. Furthermore, He will work with CODATA colleagues to support the interoperability among standards and data infrastructures for the demonstration of open science at regional and global levels.