This is the eighth in the series of short statements from candidates in the forthcoming CODATA Elections. As an existing member of the CODATA Executive Committee, Anil Kumar is applying for re-election as an Ordinary Member.  He was nominated by the Indian CODATA National Committee.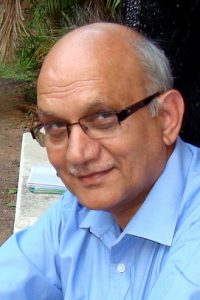 Currently, I am a J C Bose National Fellow of Science & Research Board (SERB) of Department of Science and Technology, Government of India, New Delhi and working at the Physical and Materials Chemistry Division of National Chemical Laboratory, Pune, India. My first encounter with the importance of data in science came during my post doctoral research at Berkeley and Norman USA some 35 years ago. Since then, I have devoted all my career in collecting and modelling of thermodynamic data of solids, molten phase and liquids. I have also been active in the areas of materials and the biologically active molecules, modelling of a large body of such data thereof. I have been active in the CODATA activities since 1998 first for spreading data science in India and then later as a member of National CODATA committee.
Being the Chairman of National Committee on CODATA at INSA, New Delhi, I plan to devote my time in developing and educating people in collecting reliable data that can stand the test of time. I had undertaken this activity from 2012 by teaching in the universities and other places. This is due to the fact the scientists in Indian sub-continent still have not been able to appreciate the role of data science and a majority of them are not aware of the  activities of CODATA at International level. I also aim to concentrate on the concern related to production of faulty or inaccurate data that lead to misunderstanding about a scientific phenomena and therefore incorrect inputs for any technological advancement.
With my past and current involvement in recommending funding to research activities, I very seriously would like to undertake the activity of revenue enhancement for CODATA. I would like to be a dedicated EC member for joining a group of members who can work in this direction.