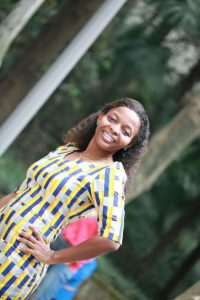 This post was written by Neema Simon SUMARI, a Tanzanian national working at the Sokoine University of Agriculture (SUA), at the time of writing. Currently, She is a Ph.D. researcher specializing in Remote Sensing, Cartography and Geographical Information Engineering at the University of Wuhan in China. ​ She holds an M.Sc. and B.Sc., both in Computer Science, from the Alabama Agriculture and Mechanical University (A&M) in the United States of America. Her participation was kindly supported by ICTP and Nature Publishing, via CODATA.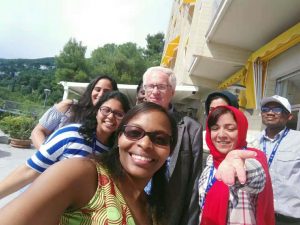 I first heard about CODATA in July 2016 when I attended an International Workshop in Beijing in 2016. I was very happy and excited to meet new people there, learning new things and seeing new places. It was the first time I had participated in an International workshop/conference, and the first time to experience this in China where I am now doing my Ph.D.  Through that workshop, I made lots of new friends and built a strong network of people in and out of my field of study.
The CODATA-RDA Research Data Science Summer School in Trieste, Italy, in July 2017, was the best for me. The summer school was amazing, we exchanged academic knowledge as well as building on our existing networks. I wanted to learn and meet new people, ideas and experience different cultures and CODATA and Springer-Nature supported me in attaining these goals. It has been amongst the best experiences in my life. I met a lot of fascinating people from all over the world, expert professors whose lectures were very interesting and helpful to my academic career. I created strong friendships that I hope I will be able to maintain over the next few years if not more.
At the closing session ceremony, Dr. Simon Hodson, Executive Director of CODATA, asked the participants: "so, what have you learned? and what will you do next?" What I have learned was the idea of Open Science and its principles was a major theme of the summer school. I have learned different issues on why data cannot be shared, how can be analyzed, which data has long term value as well as benefits of storing, protecting, sharing, and publishing data among research scientists. It's true that most of the researchers would like their data to be publicly stored and accessible by other researchers, however, this is not easy for researchers who do not have clearly defined ways to do this, or do not know how to make their data accessible to others. Knowledge of data management plans for the hosting research institutes is required to ensure that researchers can define ways to store their datasets in a publicly accessible way after their experiments are done. Once the research data is stored in a publicly accessible manner, it then needs to be preserved in a format which can be reused by other researchers. In this summer school, the courses that were taught were: Programming-in-R, Cloud Computing, UNIX Shell, ggplot2, Data Visualisation, SQL, Machine Learning, Data Science Profession, Artificial Neural Networks, Research Computational Infrastructure, HOC and HTC, Research Data Management. These courses gave us very good skills and knowledge about Data Science which can help us to facilitate the sharing of data – it was a great experience. I now know why Open Access and data sharing is important and I will apply and share this knowledge to my professional and social media networks.
Last but not the least, was the wonderful arrangement of having helpers to assist us with any logistical problems occurring during the practical sessions and the use of pink sticker was an outstanding method.  It was one of the most enjoyable and informative moments of my life.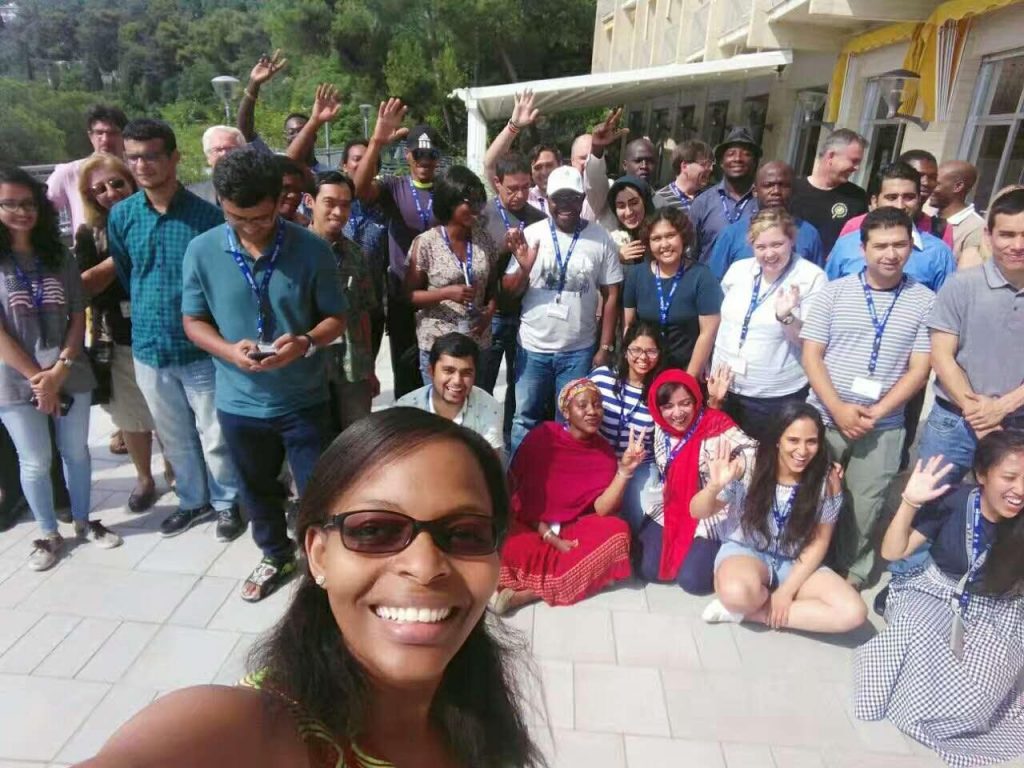 Thanks to CODATA, RDA, ICTP, and Springer-Nature for your support, as well as to all my fellow participants for making it possible and fun.