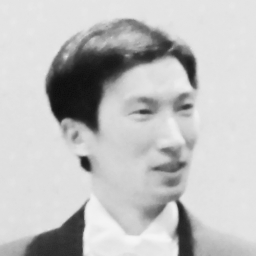 This post comes from Xaiogang (Marshall) Ma, a core member of the CODATA Early Career Data Professionals Group (ECDP).  He was a winner of one of the inaugural World Data System Stewardship Awards at SciDataCon 2014.  Marshall is an Associate Research Scientist at Rensselaer Polytechnic Institute, specialising in Semantic eScience and Data Science.  Check out his RPI Homepage here.
During May 25-29, 2015, the Global Young Academy (GYA) held the 5th International Conference for Young Scientists and its Annual General Meeting at Montebello, Quebec, Canada. I attended the public day of the conference on May 27, as a delegate of the CODATA Early Career Data Professionals Working Group (ECDP).
The GYA was founded in 2010 and its objective is to be the voice of young scientists around the world. Members are chosen for their demonstrated excellence in scientific achievement and commitment to service. Currently there are 200 members from 58 countries, representing all major world regions. Most GYA members attended the conference at Montebello, together with about 40 guests from other institutions, including Prof.  Gordon McBean, president of the International Council for Science and Prof. Howard Alper, former co-chair of IAP: the Global Network of Science Academies.
GYA issued a position statement on Open Science in 2012, which calls for scientific results and data to be made freely available for scientists around the world, and advocates ways forward that will transform scientific research into a truly global endeavour. Dr. Sabina Leonelli from the University of Exeter, UK is one of the lead authors of the position statement, and also a lead of the GYA Open Science Working Group. A major objective of my attendance to the GYA conference was to discuss the future opportunities on collaborations between CODATA-ECDP and GYA. Besides Sabina, I also met Dr. Abdullah Tariq, another lead of the GYA Open Science WG, and several other members of the GYA executive committee.
The discussion was successful. We mentioned the possibility of an interest group in Global Open Science within CODATA, to have a few members join both organizations, to propose sessions on the diversity of conditions under which open data work around the world, perhaps for the next CODATA/RDA meeting in Paris or later meetings of the type, to collaborate around business models for data centers, and to reach out to other organizations and working groups of open data and/or open science, etc.
GYA is such an active group both formed and organized by young people. And I was so happy to see that Open Science is one of the four core activities that GYA is currently promoting. I would recommend ECDP and CODATA members to explore the details of GYA activities on their website http://www.globalyoungacademy.net and propose future collaborations to promote topics of common interest on open data and open science.