Launched in 2010 by The Elsevier Foundation, TWAS and OWSD, the Awards reward and encourage women working and living in developing countries who are in the early stages of their scientific careers. Awardees must have made a demonstrable impact on the research environment both at a regional and international level and have often overcome great challenges to achieve research excellence.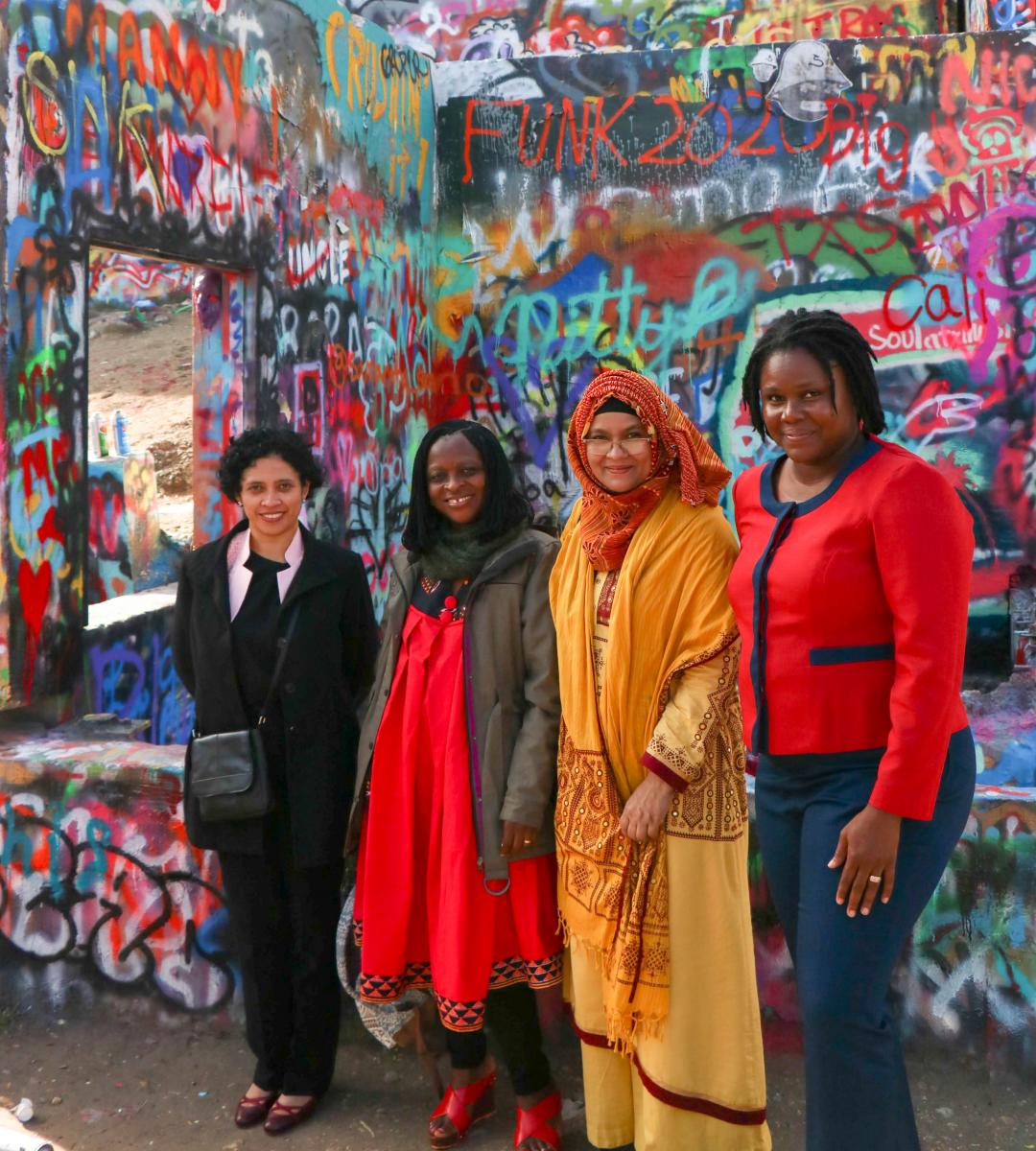 In 2010, this scheme included the selection of 11 early career women from developing countries, working in STEM subjects.  From 2013-2018, in order to provide more focus and visibility, the number of awards was reduced to 5 per year and scientific disciplines were introduced on a 3-year cycle.
Each year a total of five Awards are given to five women scientists at relatively early stages in their careers (up to ten years after receiving their PhD). One woman is awarded for each of the four OWSD regions (plus an additional winner from any of the four regions): Africa; the Arab region; Asia and Pacific; Latin America and the Caribbean; (see complete list of countries below).
The award has an important impact on local research cultures. Previous winners say the awards have had a powerful effect, enhancing the visibility of their past work and creating new opportunities for the future. The awardees are powerful role models for young women who are contemplating whether to remain in an environment that is often hostile to their needs and experience.
Find a list of all previous awardees here.
Subject areas are:
2019 (selected in 2018) Biological sciences: agriculture, biology and medicine
2020 (selected in 2019) Engineering Sciences: engineering, innovation and technology
2021 (selected 2020) Physical Sciences: chemistry, mathematics and physics
Each winner receives a cash prize of USD 5,000 and an all-expenses-paid trip to attend the American Association for the Advancement of Science (AAAS) annual meeting (14-18 February 2019 in Washington, 13-17 February 2020 in Seattle, 11-14 February 2021 in Phoenix). Lasting 5 days, the event is packed with networking opportunities. The winners receive their award at a special networking ceremony, as well as opportunities to attend workshops and sessions at the AAAS meeting, visits to local laboratories or institutions, and a celebratory dinner organised by the Elsevier Foundation.
For a full list of eligible subjects click here. Nominations open in June each year and close in September.
The nominee must be a female scientist; have received her PhD within the previous 10 years; and have lived and worked in one of the following developing countries during the three years immediately prior to the nomination:
Africa
Angola, Benin, Burkina Faso, Burundi, Cameroon, Central African Republic, Chad, Comoros, Congo, Côte d'Ivoire, Dem  Rep Congo, Equatorial Guinea, Eritrea, Ethiopia, Gambia, Ghana, Guinea, Guinea-Bissau, Kenya, Lesotho, Liberia, Madagascar, Malawi, Mali, Mauritania, Mozambique,  Niger, Rwanda, Sao Tome and Principe, Senegal, Sierra Leone, Somalia, South Sudan, Swaziland, Tanzania, Togo, Uganda, Zambia, Zimbabwe
Arab Region
Djibouti, Palestine (West Bank & Gaza Strip), Sudan, Syrian Arab Republic, Yemen
Asia and Pacific
Afghanistan, Bangladesh, Bhutan, Cambodia, Kiribati, Lao People's Dem Rep, Mongolia, Myanmar, Nepal, Solomon Islands, Sri Lanka, Tajikistan, Timor-Leste, Tuvalu, Vanuatu
Latin America & Caribbean
Bolivia, El Salvador, Guatemala, Haiti, Honduras, Nicaragua, Paraguay
The competition will be judged by a distinguished panel of international scientists, including members of TWAS, OWSD and ICTP, and chaired by OWSD. The assessment will be based on achievements in the field, with particular attention paid both to the nominees' contribution to capacity-building in their region, as well as international impact. Winners will be informed of their selection in November.
Nominations are invited from senior academics, including OWSD members, TWAS Fellows, ICTP visiting scientists and staff, national science academies, national research councils and heads of departments/universities both in developing and developed countries. Please note that self-nominations are not accepted. Nominations must be made online; they must include the candidate's curriculum vitae and full list of publications and be accompanied by two reference letters plus an additional supporting statement by the nominator (who cannot be one of the referees).
Deadline for completed 2019 online nominations: 23 September 2018
Successful candidates will be notified by November 2018 and will need to apply immediately for visas for travel to Washington, DC, in February 2019.
Contact
OWSD Secretariat
owsd@owsd.net
Phone: +39 040 2240530