DURING 15-16 DECEMBER 2017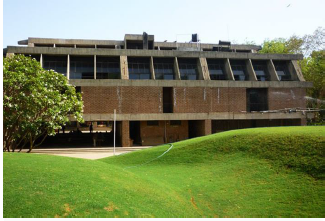 I take this opportunity to introduce CEPT University, Ahmedabad which is a leading institution offering Under-Graduate, Post-Graduate and Doctoral programme in the areas of natural and built environment related disciplines in Architecture, Planning, Technology, Design, and Management. The University engages in academic, research, consultancy and outreach activities. It organizes national and international events periodically for the knowledge exchange, dissemination as well as networking for the young students.
This December, CEPT University is organizing a 'National Symposium on Industry Academia Collaboration for Geospatial Technologies – 2017' during 15-16 December 2017. The details on the events are available https://geomaticsindia-cept.org. The symposium will focus on setting out innovative trends and technology driven attitude through the ideas shared by industry and academia experts. Focus will be made in understanding the concepts of Geospatial technology and how it can be useful in bringing the world together through participation of both academia and industry.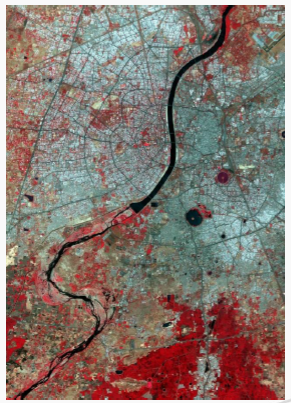 Experts from academia and industry will join hands and discuss about the emerging trends in geospatial those goals industry and the role of academia in reaching. Vision on GIS industries and trends, deciding roadmaps in GIS and have better visibility in working together for the benefit of both academia and industry. A special session is organized for the industry to discuss with the students and the academia on their requirements and the respective changes needed in the academic system.
This event is open for geospatial industry, academia, government and NGO. It is expected to provide an excellent platform for the discussion on need, limitations, challenges and opportunities for establishing the collaboration between the geospatial industry and the academia, the scientists, and the government. The University expects large number of participants from geospatial industry, academia and government. Two days long discussion will open the opportunities to the geospatial industries, through interaction, sharing of innovations and showcasing the products and respective upgrades to the core group of academia, students, government officials, scientists and other interested groups.
This symposium is intended to open the gates for the collaboration and strengthening the ecosystem of Geospatial Technology
I am very glad to personally invite you to participate in 2-Day event. Please block the dates for these events. We shall be happy to welcome you in Ahmedabad
May I request you to kindly circulate this information to your colleagues.
Thanking you
With best regards.
Prof. Anjana Vyas, Ph D
Executive Director,
Centre for Advanced Geomatics, CRDF