By: Xiaogang (Marshall) Ma
On May 26, 2016, I attended the Workshop on Research Data Management
[http://www.iucr.org/resources/data/dddwg/new-orleans-workshop#gabb2] at the 2016 Annual Meeting of the American Crystallographic Association, New Orleans, LA, USA and gave a talk on Open Science, FAIR DATA and Data Standards.
The workshop was organized by the International Union of Crystallography (IUCr)'s Diffraction Data Deposition Working Group (DDDWG), and was co-chaired by John R. Helliwell and Brian McMahon, who are the DDDWG chair and the IUCr CODATA representative, respectively. The workshop had two plenary sessions: (1) What every experimentalist needs to know about recording essential metadata of primary (raw) diffraction data and (2) Research Data Management policy mandates and requirements on Principal Investigators (PIs). It also covered a technical session on high-data-rate/high-performance-computing issues of research data management for MX. The first plenary session was closely related to the efforts within DDDWG, and the second session covered broad topics on the open science trends, open data mandates, best practices and successful stories. The technical session covered demonstration of state-of-the-art progress from industry.
My 30-minute talk was in the second plenary session. The talk was originally intended to be given by Simon Hodson, CODATA executive director. Due to a travel schedule issue, he could not make it, but he helped provided the main body of the presentation slides. For me this was also a nice experience to re-fresh my knowledge about open science, FAIR Data, data standards and CODATA's many activities in relation to these issues. Especially I really enjoyed introducing a slide in which Simon put together the historical events of policy push for Open Access, Open Data and Open Science. To explain the slide in detail I also did some background study. For example, the three B activities (Budapest, Berlin and Bethesda) during 2002-3 were well known for promoting Open Access. We can see the significant increase in the number of open access publications since then [https://en.wikipedia.org/wiki/Open_access]. Then, how about Open Data and the efforts ongoing now, such as FAIR Data? Can we foresee that after 10 or 15 years there will be positive results similar to Open Access? To achieve that more efforts are needed from all the stakeholders, including every one of us. Within CODATA I have been working together with Dr. Lesley Wyborn and other colleagues in a Task Group [http://www.codata.org/task-groups/coordinating-data-standards] that aims at surveying and coordinating data standard efforts amongst scientific unions.
During the past months, our Task Group has been contributing to efforts led by CODATA to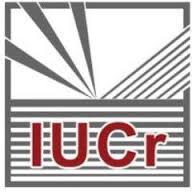 broaden inter-unions coordination and collaboration. Besides giving the talk, another role for me at the New Orleans workshop is to set up deeper connections between IUCr and CODATA. IUCr has done excellent work on data standards and open data. It is also one of the first scientific bodies that endorsed the Science International Accord on Open Data in a Big Data World. IUCr also published a position paper [http://www.iucr.org/iucr/open-data] as a response to the accord. Prof. John Helliwell will be the IUCr representative to attend the Inter-Union Workshop on 21st Century Scientific and Technical Data – Developing a roadmap for data integration. The workshop is sponsored by CODATA's new Commission on Data Standards for Science and will take place in Paris France on 19-21 June 2017. The workshop's purpose is to share details of our data and information activities, agree on good practice, seek consensus about how unions and disciplinary groups can best work together in establishing a global network of scientific research data that is consistent with the four principles of FAIR Data – i.e., that data produced by research and for research should be Findable, Accessible, Interoperable and Reusable. Based on the outputs of the workshop, a substantially larger workshop or conference will take place in late 2017 or early 2018 to discuss the potential and scope of a broad coordinated effort across the scientific community and the establishment of an ICSU and CODATA Commission as part of a decadal initiative to promote the data standards necessary for inter-disciplinary research including that which addresses the priority global challenges.